Old Stone Winery Assets Sold at Auction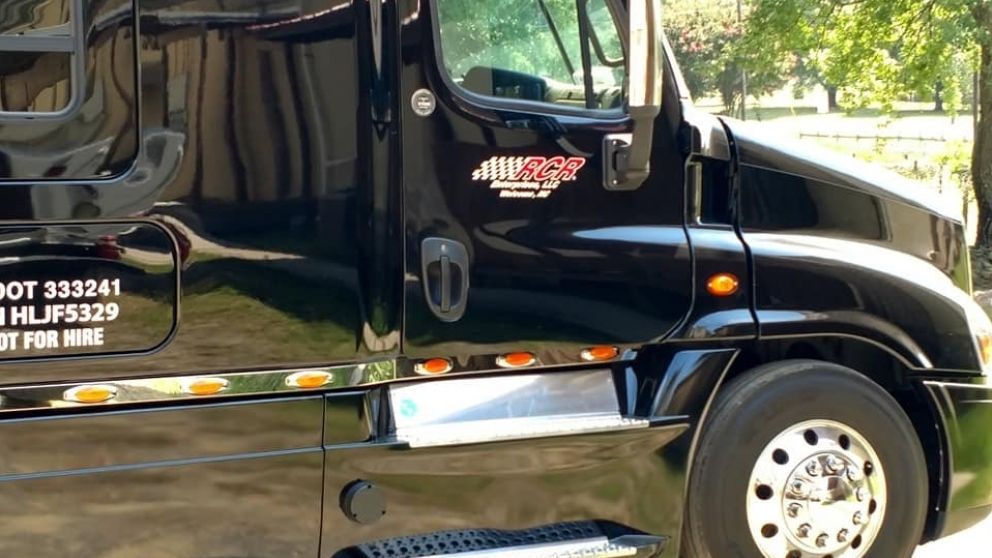 T. Kyle Swicegood, lead auctioneer for The Swicegood Group, Inc. announced today the completion and pickup of assets owned by the former Old Stone Winery. The Swicegood Group, Inc, held an online-only auction during the month of July selling all assets including, but not limited to over 15 winemaking tanks, wine destemmer, corkers, and assorted wine.
Old Stone Winery was an award-winning N.C. wines producer since 2003. Producing over 15 different wines, both dry and sweet, Old Stone provided wine for every taste for everyone.
Swicegood said "Vintners from 8 states and two countries participated and were winners in this auction. Over 185 bidders showed up for this exciting sale." Loadout happened the last two days of July. One of the more unique items sold was a wine press dating to the early 1800s. Becky Tarlton, onsite auction specialist said, " We provided loadout for two days with professional, licensed and insured riggers, showing up the last day to remove the larger items".
Old Stone Winery owner Naomia Griffin said "The Swicegood group was extremely professional, responsive, and attentive to our needs in regards to selling our small business. We attempted to sell our business with three different marketers prior to the Swicegood group and had less than positive experiences, and no traffic. Had we known what we now know, we would have surpassed all of them and gone directly to Swicegood. "
The Swicegood Group, Inc. is a full-service real estate and asset marketing firm with over 25 + years of longevity in the real estate and auction business. Licensed in multiple states., the company has a thorough understanding of real estate and marketing. Well versed in both conventional and accelerated method of selling assets, The Swicegood Group, Inc. offers a unique perspective to selling.
Known for forward-thinking, T. Kyle Swicegood founded the company before computers and mobile devices were the norm. After selling real estate conventionally for over a decade, he saw the digital market trend and desired to offer buyers and sellers something that was more modern...A way to more easily offer property/assets for sale and to purchase using the technology frontier. Kyle has experience in selling locally, regionally and internationally. Hired by estates, individuals, companies and governmental agencies, The Swicegood Group, Inc. offers a broad scope of experience. With a diverse portfolio, Kyle has transacted all forms of real estate including 1300 + acre mountains, complex estates, wineries, warehouse liquidations Civil War battlefields, farms, multi-level office buildings, simple estates, and residential properties.
Historic Davie County Home Sold at Auction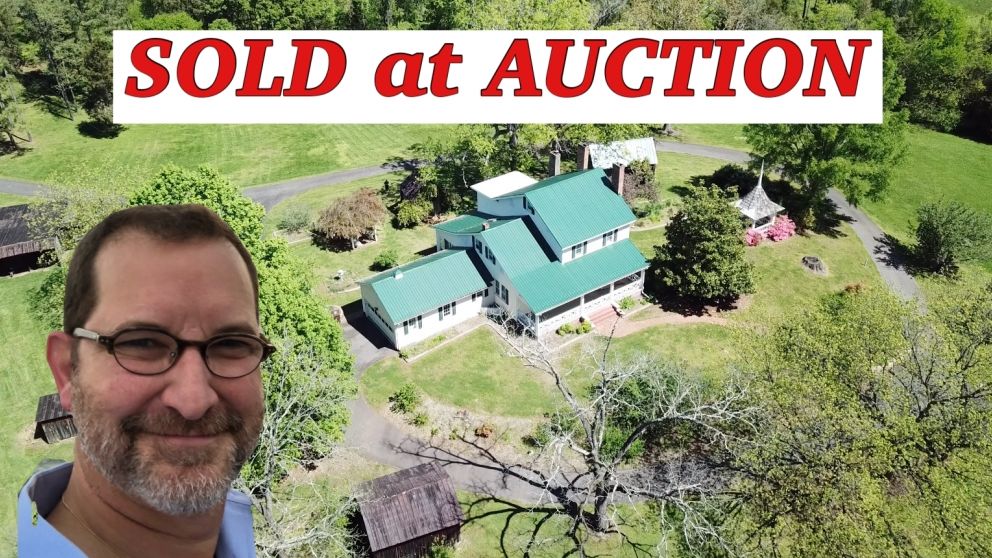 T. Kyle Swicegood, Lead Broker & Auctioneer for The Swicegood Group, Inc. announced Monday that the Historic Myers Home on Arrowhead Road in Mocksville, NC was sold at Auction. The home was sold using simulcast proprietary bidding platform of the company. Swicegood called the live bids. There were live bidders and online bidders from the local community as well as two states represented.
Originally built in 1847, Dr. John Patillo Clingman, who practiced medicine, built this home for his wife Camilla Ann Cash. Dr. Clingman, who's famous for Clingman's Dome in the Great Smokey Mountains, office still stands today on the property. The home was built in the same era as the Vogler house in Old Salem. The original post and beam construction can be seen as well as solid brick interior walls. Oral tradition suggests that during the Civil War, the Union army took over the home, camped around it but chose not to burn it!
In 1980, the current owners Harry & Lois Myers bought the farm and lived out their definition of the American dream. They meticulously refurbished the home, paying close attention to restoring the interior.
The Swicegood Group, Inc. has taken great pride in seeing the chain of title transfer to a new couple so that they may continue that dream that has been lived out on this tract of land now for centuries.
PERSONAL PROPERTY AUCTION
Now, the team at The Swicegood Group is selllng
at auction the antique collection of the Myers. Becky Tarlton has meticulously cataloged over 800 individual items that can be seem on their bidding platform (click here). Primitive antique collection, eclectic collections as well as shop tools and equipment are being auctioned.​
T. Kyle Swicegood is a 30 year real estate veteran and a member of the National Auctioneers Associaiton.
Ashton Swicegood Burton is chosen to be in the Leadership Davie Program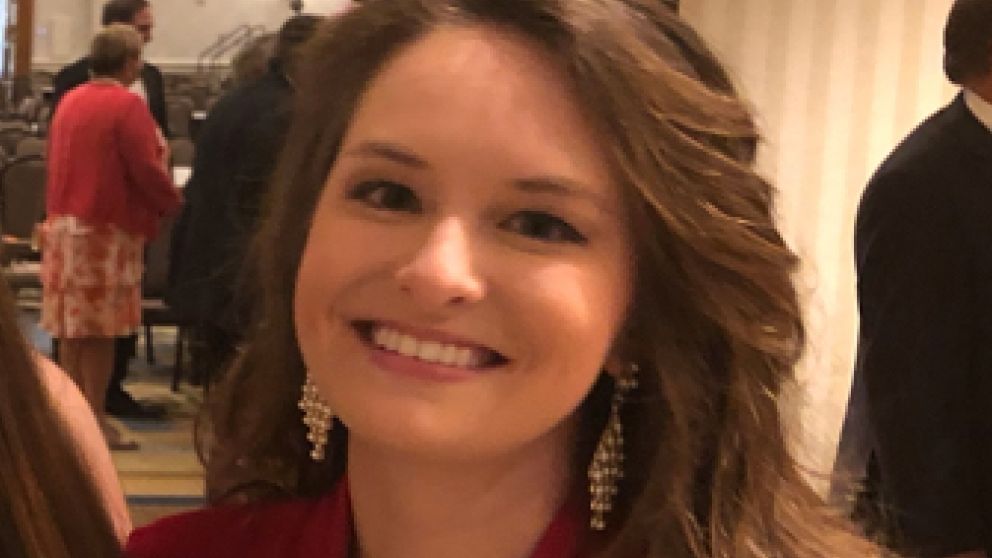 T. Kyle Swicegood, President of The Swicegood Group, Inc. announced Monday that team member Ashton Swicegood Burton was chosen to participate in Leadership Davie.
Leadership Davie is a comprehensive training program that develops leaders who want a behind-the-scenes peek at what makes Davie County run. Participants will learn about our rich history and Davie County's future potential. Insightful knowledge will be gained from top quality leaders and speakers using a hands-on approach to understand life in our community. This program is for those who invest in Davie County as a resident, employee, or both and want to see it flourish for generations to come. The program challenges each participant not only to be an effective and influential leader within their own organization, but to lead within our greater community through personal commitment and involvement.
Swicegood, who was in the inaugural class in 1989 said, "this program will give Ashton great insight into her community that she is a part of".
Burton is a North Carolina licensed real estate broker and auctioneer. After graduating from Appalachian State University, she has become a leader in The Swicegood Group managing the closing workload of the company, representing buyers and sellers, and providing auction services to estates and property owners. She is an active member of the National Auctioneers Association and is slated to graduate from the prestigious Certified Auctioneer Institute at Indiana University in March 2020.
Winds of Change…the Auction Story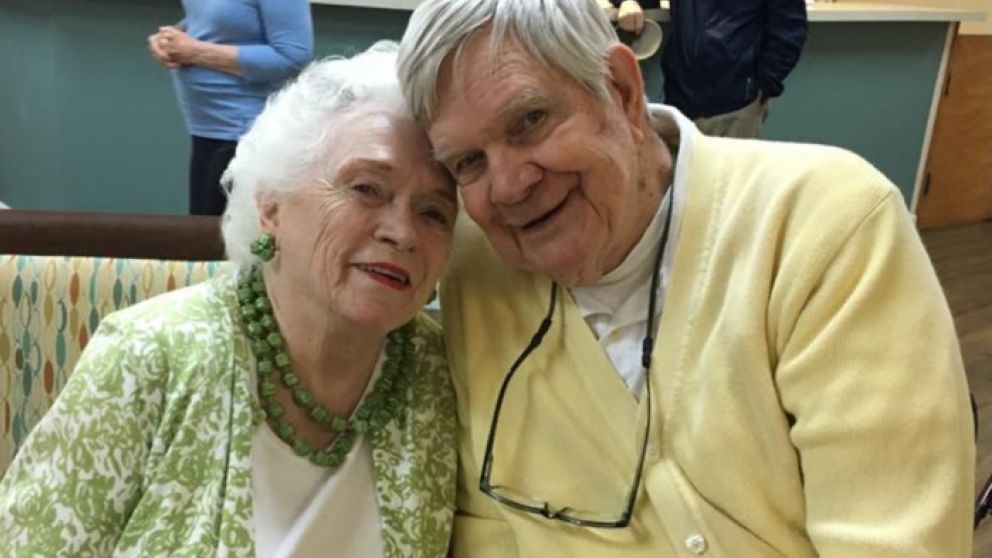 I have strolled through many'a houses in my life. Each of them tell a story. As of late, for our firm, a common real estate transaction is an estate of aging parents. We have the ability to see the personality of the owners in the lifetime collection of assets they have accumulated and the personal touches throughout the home. I enjoy seeing the plants they have gardened in their yard and the art that adorns the walls. I look at the weathervane and recognize the inevitable winds of change we all must experience in this lifetime.
As I walk amidst our client's most valuable possessions, I always have a sense of how important it is to live up to the expectation of the original owner, not to mention the trustees of the estate. It is always our goal, whether the owners are in assisted living or deceased, to exercise the fiduciary they would expect.
One of our clients posted the following on Facebook this morning;
"One of my mother's joys over the last 50 years was to take the family station wagon on shopping trips to flea markets and antique stores. She loved beautiful antiques, treasured primitives, and lovely china. She would come home saying she had found another "goodie". As dad would unpack the station wagon after each trip, she would find a perfect place to put it in the home or at the lake house or share with friends and family.

My dad would always say at the end of each shopping trip "well, it will be here till the day of THE SALE".
Well the day of "THE SALE" is here!"
We now are representing the Harry & Lois Myers estate (living). For Davie county peeps, you will probably recognize their name. For those of you who don't, they are a couple who have been married 67 years. Now due to health/care needs, they are living in separate homes.
On July 18 their vintage home and farm located 239 Arrowhead Road in Mocksville, NC will be sold. The contents will follow the real estate in an online only auction. Theirs is a story that my team and I have the honor to put on display. Make no mistake, we thought of them everyday we were cataloging this sale or walking the grounds. Now their personal treasures will be transferred to new owners to build another story. But what I know is for certain is that their true treasures are laid up somewhere in eternity. These incredible "goodies" are just a glimpse of happiness while on this earthly journey. If you're interested, I hope you will browse our catalog or maybe visit our auction on Thursday, July 18 at 6 PM.
T. Kyle Swicegood
For the real estate auction, CLICK
For the personal property auction, CLICK
Swicegood speaks at the Iowa State Convention.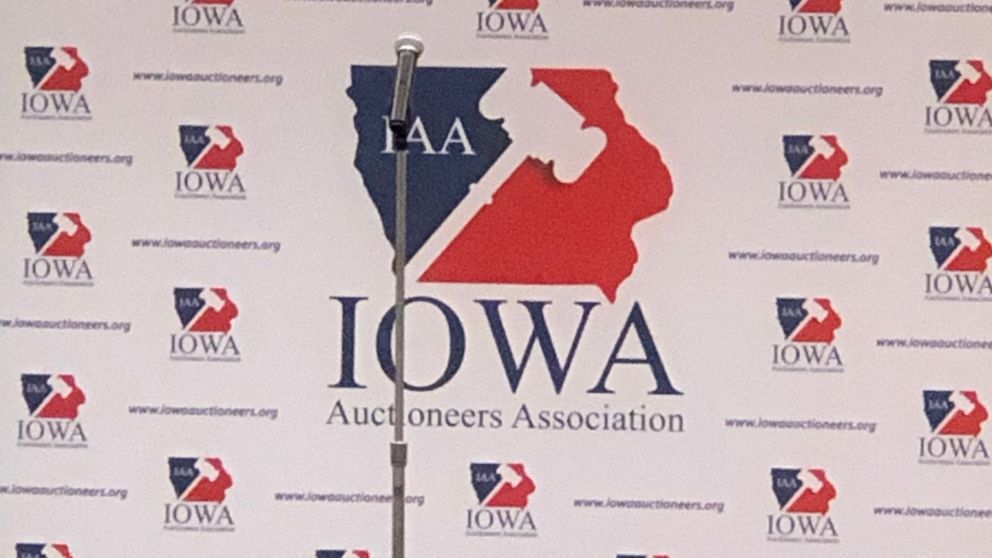 Traveling the nation, I enjoy speaking with other auctioneers and brokers. This past weekend, I had the great opportunity to speak to the Auctioneers Association of Iowa.
After a couple hours on an American Airline jet, we landed in Iowa. It wasn't first class, but the emergency seats were most comfortable. The incoming president of the Iowa Association, David Whitaker was waiting for Elizabeth and me in the luggage pickup.
Three days of education, Ringman championship and State bid calling championship ensued.
The hospitality offered r and kindness of the Iowa members will be my lasting memory. No matter, where I go, I am able to recognize that auctioneers and brokers across this nation are, for the most part, good people.
As an auctioneer, state associations like this and the National Auctioneers Association are imperative in business development. At this meeting, topics ranged from marketing, goal planning, to bid calling. A trade show was set up in the center of the hotel for auctioneers to speak with auction business related vendors. Like anything in life, growth takes place by fertilizing your soil and pruning the non-producing vines. I congratulate Iowa for putting on an informative and professional convention.

If you have any questions about the way auctions are conducted in 2019, give one of our 5 auctioneers a call at the Swicegood Group. We are a full-service Real Estate and Auction company.
Helderman Joins The Swicegood Group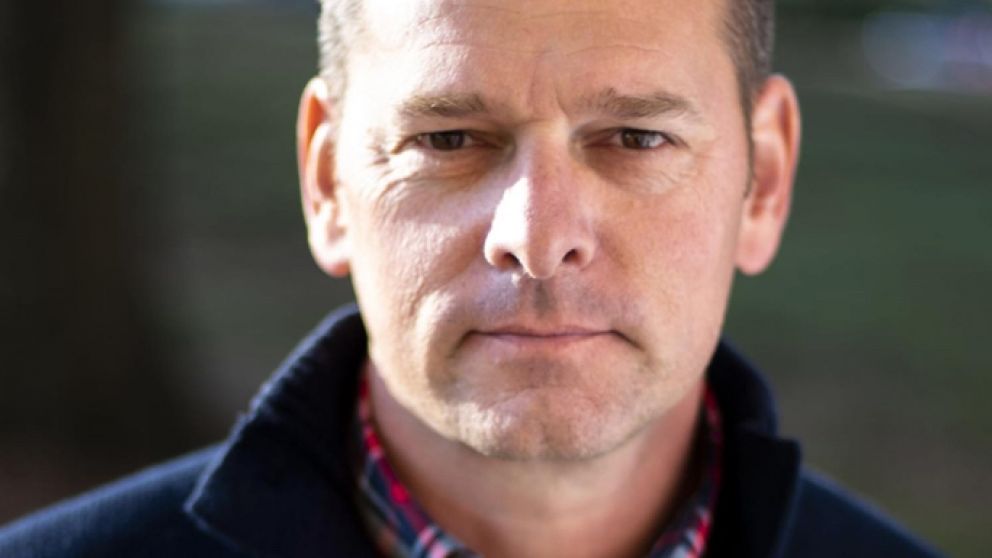 Kyle Swicegood announced today the addition to The Swicegood Group, Inc team of Ron Helderman. Helderman resides in Winston Salem, NC and is an Apprentice Auctioneer and recently passed the North Carolina Real Estate Exam. He is a native of South Carolina. The son of a pastor, Ron lived in Columbia, Camden, Hampton and Charlestown before moving to Raleigh, North Carolina as a teenager where he graduated from Sanderson High school and then earned a marketing degree with a minor in religion from North Carolina State.
After college, Ron worked in the technology industry and then in the insurance industry for ten years. Ron has most recently been a stay at home father to his three children and has been married for twenty two years to Dr. Jennifer Helderman who is a physician at both Baptist and Forsyth hospitals.
Ron's primary role focuses on residential property as well as corporate liquidations.
Ron has been a member of Calvary Baptist Church where he has sung and acted for the last eighteen years. In his spare time, you will find Ron cheering for the Wolfpack and coach the Calvary Day School middle school soccer team where his children attend.
Ron Helderman
The Swicegood Group Inc.
Apprentice Auctioneer NCAL
#10216
336-816-5453
Ronhelderman@hotmail.com
Ready2bid.com
Auctions Anywhere!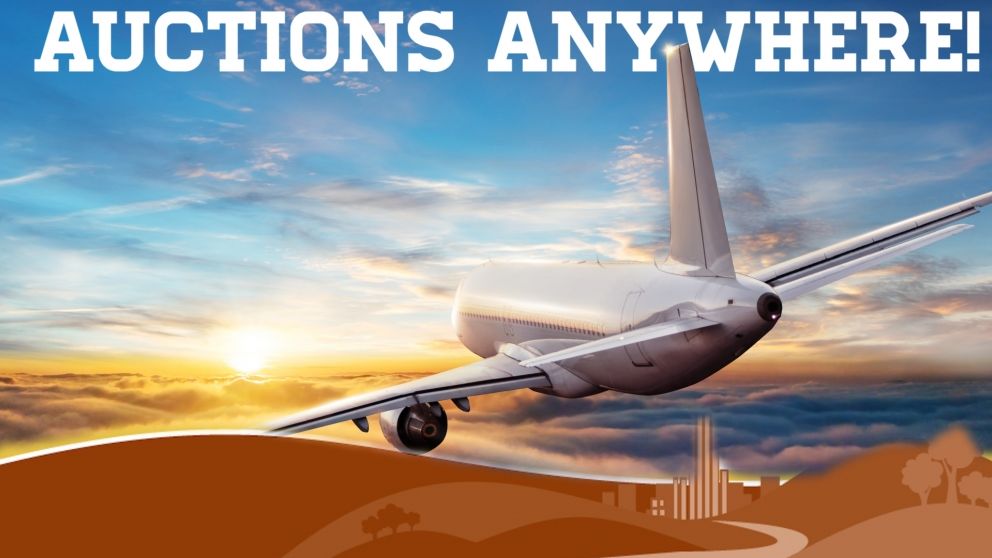 No matter where you are, you can participate in one of our auctions....real estate or personal property!. Listen to what our bidders are saying!
I recently had the pleasure of meeting and working with The Swicegood Group, Inc.. Everyone was so friendly and helpful the day of the preview. I was interested in bidding on an asset. I was actually in the Philadelphia airport boarding a plane to Germany when I clicked on the winning bid with my phone. I settled the transaction when I returned 10 days later. Great customer service. I enjoyed my online auction experience and look forward to working with Kyle and his team of 5 auctioneers again in the future.
Thanks again,
Sent from Jimmie W.
32000 Feet Bid!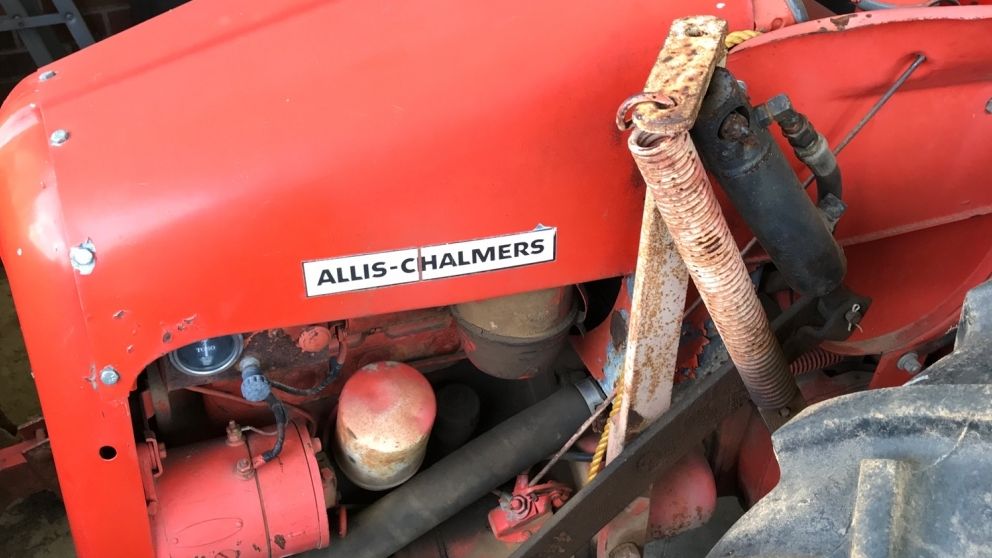 Our bidding app has transacted thousands of sales! This week, a 1949 Allis Chalmer G model was transacted at 32000 feet between North Carolina and New York! Listen to this bidder.
Making Challenging Times Easier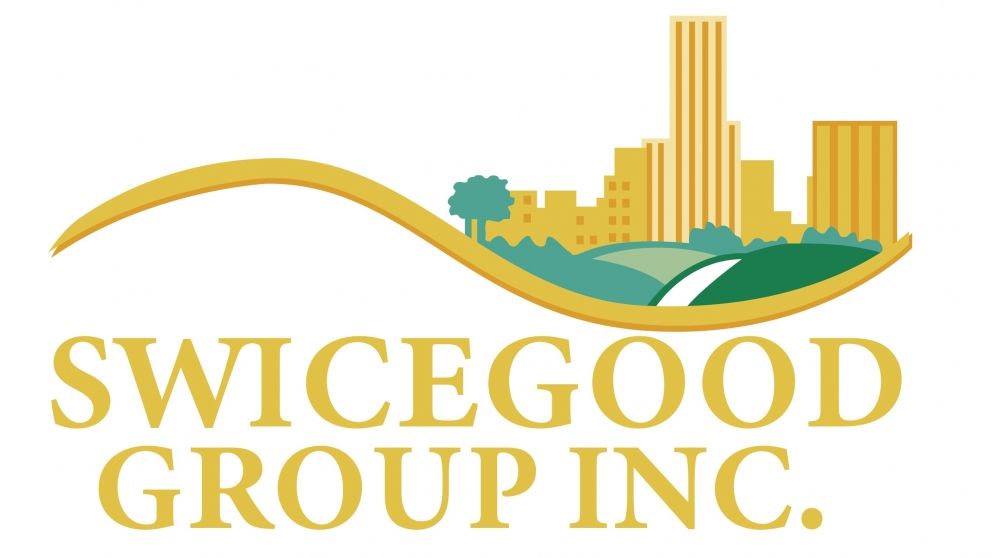 Listen to a recent client talk about our relationship.
Swicegood interviewed by the Davie County Chamber of Commerce
Real Estate & Auction firm represents Thomas Jefferson decendent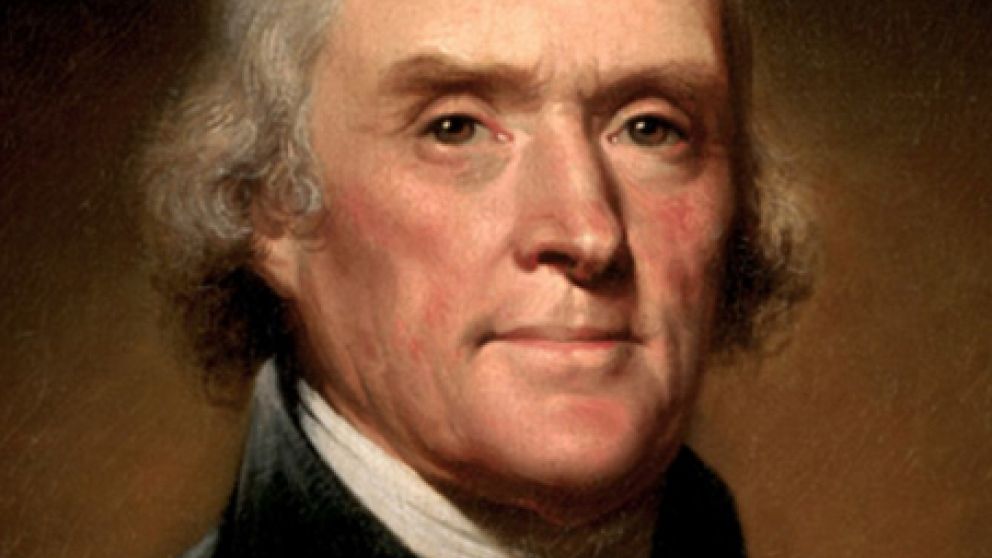 Thomas Jefferson Randolph....right here in Davie County!!
Since we sold the estate of Andre the Giant in Ellerbe, North Carolina at auction, I thought that would be our celebrity of the decade transaction. But recently brokers and auctioneers, Ashton Swicegood Burton & Elizabeth Swicegood took a call to sale a house in Davie. The usual took place, comp searches, sharing of our marketing plan, etc. Everything was typical until Elizabeth asked the client to give her his full name. He said, sure, Thomas Jefferson Randolph VIII. She kept writing and said, Thomas Jefferson....the eighth?? He said yes, I am the 8th descendant from Thomas Jefferson. By the way…. You can call him "Jeff."
America's third preside
nt, Thomas Jefferson married Martha Skelton and of their six children only two girls made it to adulthood. Their first born child was Martha Jefferson who later married Thomas Mann Randolph. 8 generations down the line enters Thomas Jefferson "Jeff" Randolph.


Jeff is selling his house in Davie County, NC to serve a church in South Carolina. He and his wife Sarah have a beautiful baby girl named Lydia.
If you know me, you'll know I love history. So meeting Jeff and Sarah was really neat. Ironically, Elizabeth and I had just visited Monticello this past fall so Elizabeth and Jeff had much to talk about that day. This is his family's estate and where his family convenes for reunions. He and his wife both have a spot reserved in the family cemetery at beautiful Monticello where Thomas Jefferson and his decedents are laid to rest.
After we met, I thought….wow!! An actual descendant of Thomas Jefferson, an American founding father who was the principal author of the Declaration of Independence and President from 1801 to 1809.
President Jefferson graduated from the College of William & Mary in Virginia. He had a brief law practice. Two years into his presidency, Jefferson convinced Congress to fund an expedition through the Louisiana territory to the Pacific Ocean. In 1803, Jefferson commissioned the Corps of Discovery, and named U.S. Army Captain Meriwether Lewis its leader. Lewis selected William Clark as second in command. We love the story of Lewis & Clark and have followed much of their travels in our own adventures to Montana, along the banks of the wide Missouri River.
Jefferson's last days were at Monticello where he died on July 4, 1826. I thought this was almost like divine fate for a founding father to leave this earth on independence day. On our tour, we saw the very bed in which he drew his last breath.
We appreciate Jeff and Sarah placing their trust in our firm to sell their most valuable asset. While their past is written about and opined by countless historians all having their own biases, I honor them for their unique heritage. But the one thing I walked away with is despite the celebrity and fame of their past, these are two young people who I would call salt of the earth.
PS: If you haven't visited Monticello….it's worth the trip!!
A Bid Thank You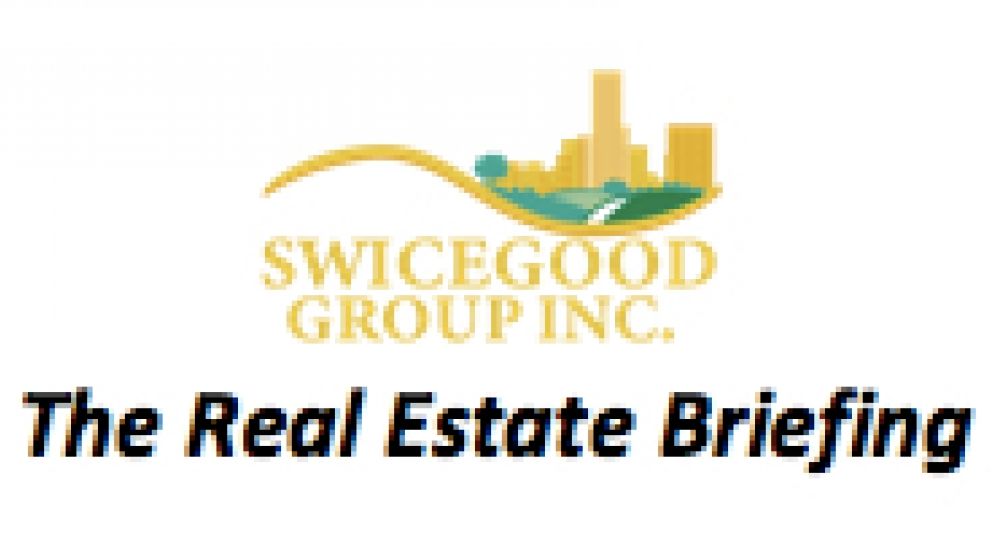 A message of thanks to our dear friends, family, buyers and sellers,
Today, May 5, is National Auctioneers Day – a celebration of our profession and industry our company loves and wishes to provide you long into the future as we've done in the past. As we celebrate, we want you to know we understand and appreciate fully that we could not exist without you. You believe in our ability to provide asset solutions. You believe in our dedication to the auction method. You believe in us. For that, we are eternally grateful and wish you the same successes that you have given us to this point because YOUR success is OUR success.
Please help us celebrate OUR – yours and ours together – National Auctioneers Day. Keep believing in us the way you have, and we'll keep providing you with service and, more importantly, SUCCESS WITH YOUR NAA PRO!
What will 2020 look like? Here's a start!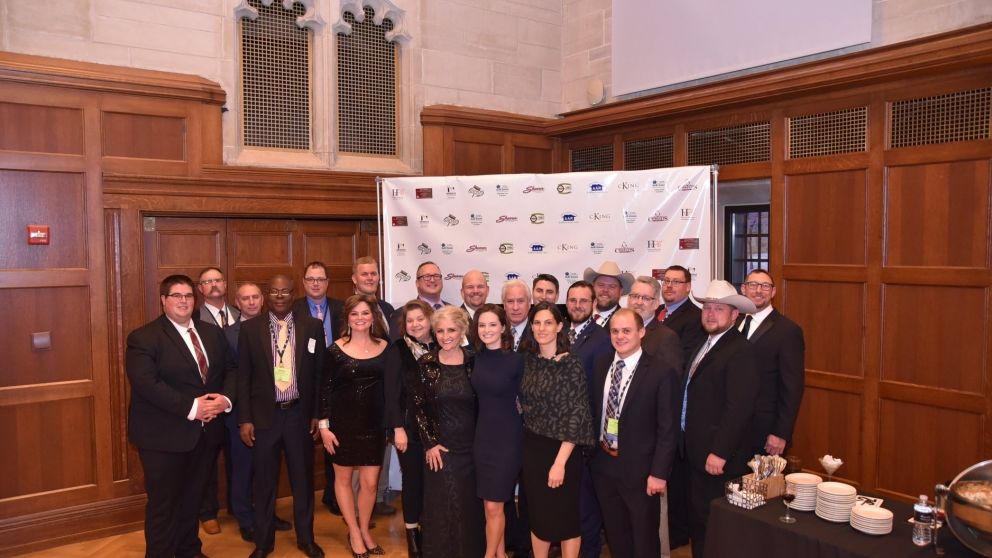 I remember the first auction I attended. It was a farm auction with equipment, tools, machinery and a strong voiced auctioneer and three or four bid-spotters. My goodness how things have changed.
Years later, the business is still filled with great auctioneers, but there is a vast difference if you follow the industry. What's the difference? The number of women that are leading the sales, internet auctions and benefits. This week, two of the Swicegood Group team ladies made their way to Bloomington, Indiana to Indiana University to sharpen their iron; and where iron sharpens iron you see the sparks of enlightenment that the National Auctioneers Association offers. CAI 2020 have a strong group of ladies who are taking this age-old industry into a new generation. For a week, CAI 2020 class, has been taught by some of the industry's best. The program takes good auctioneers and makes them great!
As a graduate of the program, I can bear witness of the evolution of this three year program. Long hours, intense classes and fun times creates a bond among classmates that for me superseded the last day of class. It's 2018, and this is Elizabeth and Ashton's first year. I am looking forward to the transforming nature of the CAI program. The Swicegood Group, Inc. is proud that we have two ladies who are brokers and auctioneers. Because of this, our quivers are full of arrows that are prepared to hit the bullseye for our sellers by achieving their sold goal. They are bringing back to the market place new ideas, sharpened approaches and the energy that the founders of this intense program envisioned.
T. Kyle Swicegood, CAI
Swicegood & Burton accepted in CAI program at Indiana University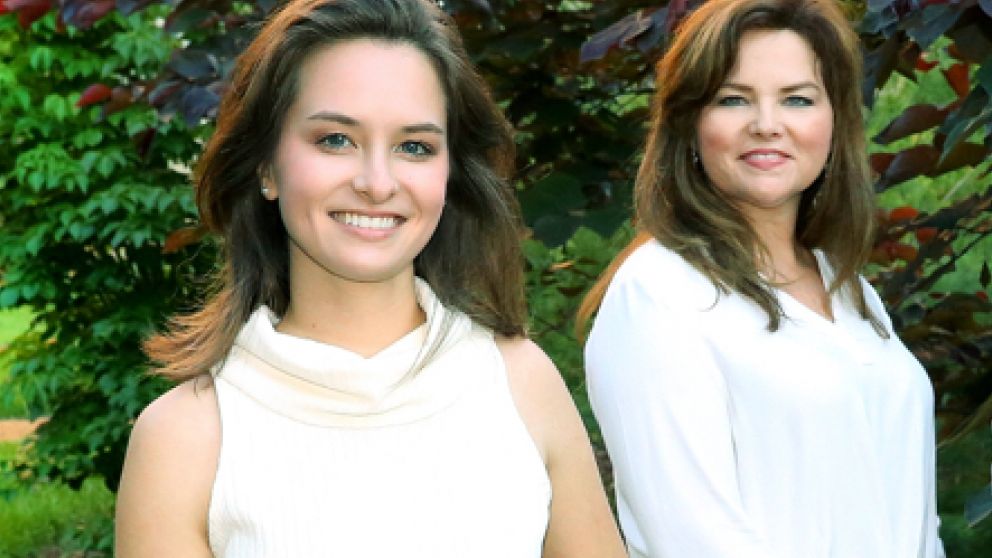 Elizabeth Swicegood and Ashton Burton with The Swicegood Group, Inc., were selected among approximately 50 other candidates to attend The National Auctioneers Association's coveted three year program CAI, Certified Auctioneers Institute. This intense program brings together a "think-tank" of auction professionals from across the nation to Indiana University where students will be immersed in best practices, new innovations and contemporary business ideas. CAI, unlike other designations, focuses on the business of the auction industry rather than on a particular asset class. While attendees learn about different types of auctions, the focus is on bu
siness planning, development and structure. Attendees register for CAI I, CAI II, and CAI III in successive years. Gaps between CAI I, II and III of more than two years require approval of the Education Director, and often are addressed by having attendees audit CAI classes for a year before returning to the program. Held in late March in Bloomington, IN at Indiana University. CAI I, II and III happen concurrently. Requiremenst to attend include 21years of age, at least two years in the auction industry and the requirement to pass the designation prerequisite exam or hold another NAA designation
Kyle Swicegood, broker-in-charge and lead auctioneer for The Swicegood Group, is a 2012 graduate of this prestigious fraternity. In the 2012 class alone national auctioneers, real estate and notables like Justin Ochs, of Nashville, TN who auctioned one of the highest gross sales in commercial real estate in the nation in 2017, others like Andy White, with RES auctions who is known for being a Barrett Jackson auctioneers, and TJ Freije who operates one of the most successful auction firms in Indiana. All three wear the title of International Auctioneer Champions. CAI is about taking good auctioneers and business people to a higher level of achievement.
Kyle Swicegood said, "I am excited about Ashton and Elizabeth attending CAI. I am confident the experience they will have will increase their ability to serve the clients we work with."
National Auctioneers Association was founded in 1949 and is the world's largest professional association dedicated to auction professionals. Headquartered in Overland Park, Kan., the NAA represents the interests of thousands of auction professionals in the U.S., Canada and across the world. The NAA is a membership-based organization and represents a range of auction professionals who service a variety of industries. The association is dedicated to providing its members with educational programming and resources to help them advance themselves and, in turn, the industry. Members of the NAA abide by a strict Code of Ethics and are connected with an extensive network of auction professionals. National Auctioneers Association's Mission is to exists to provide critical resources to auction professionals that will enhance their skills and successes.Their Vision is that members will be the preferred auction professionals used in the marketplace.
Denton Farm Sold at Auction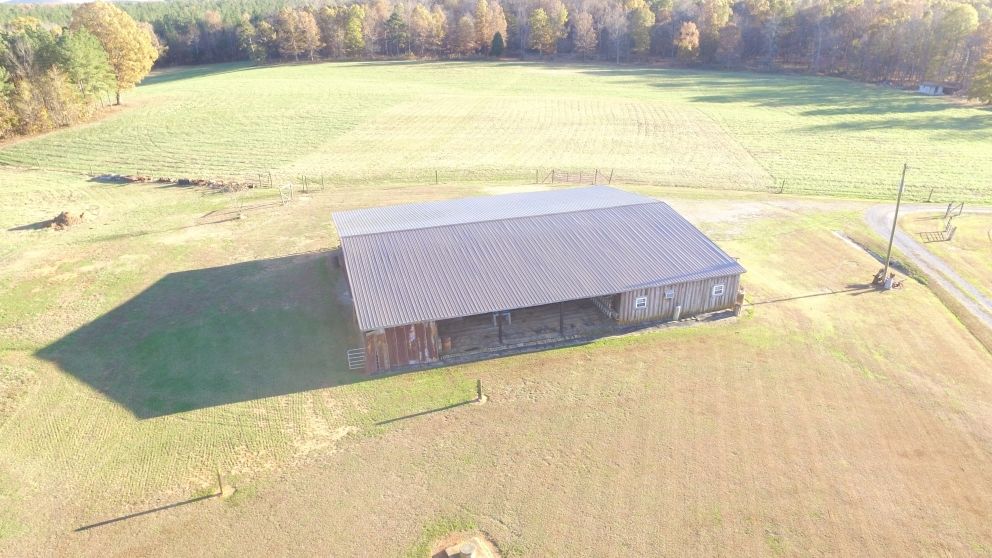 Friendship is a Great By-Product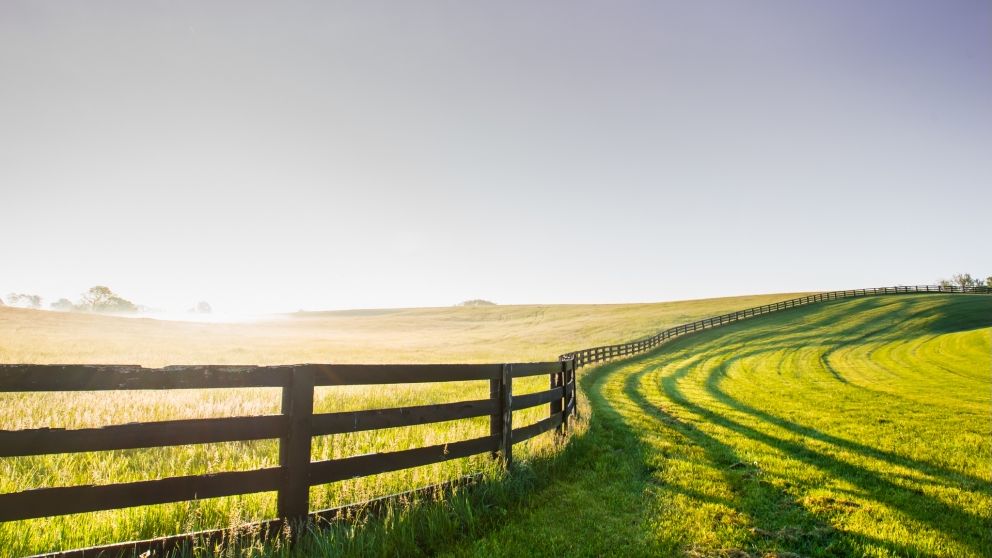 We use merisms often in sales, auctions and marketing. According to Wikipedia "Lock, stock, and barrel is a merism (figure of speech) used predominantly in the United Kingdom and North America, meaning 'all', 'total', 'everything'. The effective portions of a gun (or more specifically a musket) are the lock (used to hold ready the sparking mechanism), the stock (the portion held), and the barrel (the aiming guide and conveyor for the explosive-driven projectile). Collectively they are the whole weapon, and therefore everything."
When we met with our client, Herbert Waynick, he said sell everything, lock, stock & barrel. Listen to Herbert
Cattle remind me of my past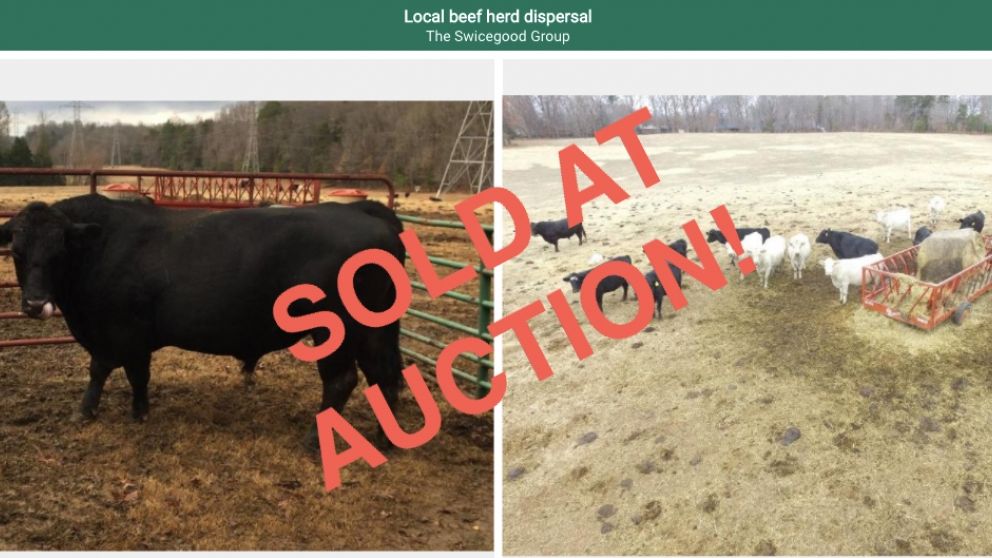 Probably one of my favorite jobs as a child was working on a cattle farm. My boss' name was Carl Hicks. He was a bearded man who's boots were made for working and size was somewhat intimidating. During my stint with Carl, we worked a large herd of Simental cattle. Beautiful long backed animals. The 2ooo pound bull was impressive. As a young child learning the definition of work, I enjoyed tending to the animals. Feeding them was a special part of the job. Any cow-person will tell you that you gain a special relationship with your stock. Many afternoons, I would saddle up Babe, Chuck Ramsey's quarter horse, cross over Kenneth & Bulldog Green's farms, riding along Bear Creek to make my way to the "Hanes Farm". The cattle would be waiting, and the entire experience took me to a place that I have gone back to in my mind many times.
This week, The Swicegood Group, Inc., had the opportunity to sell an entire herd of cattle in Granite Quarry, NC. Like when I was young, I shared in the feed time with our client. I Listened to him give his unique personal cattle call. The relationship he had with his cattle was as I remembered. He told me "Kyle, I'm going to miss these cows". I told him "I get that"!
Our auction exceeded our expectations. I appreciate the opportunities we are given in the line of work we have chosen.
Land, We get it.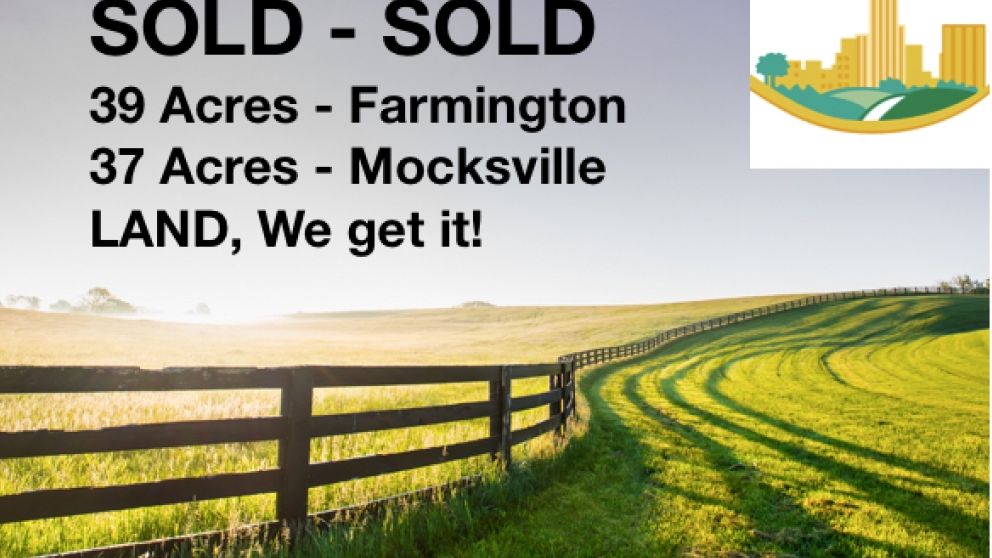 I believe it was Will Rogers who coined the prhase "land, they're not making anymore of it." Early in my career, I put a focus on what I called selling dirt. Truthfully, as an outdoorsman, I find peace on a large tract of land. Privacy, openness, agriculture, and wildlife; these are just a few things that land offers. Over the years, I have sold those 5 acre tracts to clients who were seeking to leave the high density lifestyle and I have also sold unique tracts like the Apple Mountain in Jonesville, NC which boasted the largest continguous tract and the highest elevation in Yadkin County. It was 1368 Acres. In the last couple of years, we sold a Civil War battlefield in Virginia. Yes, a battlefield. Realizing that men gave their life for a cause on this hallowed land created a significant emotion in me.
Land is what holds the world together. As an Accredited Land Consultant, we pride ourselves in understanding the complexities of land transactions. If your dream is to own that farm, hunting land or simply adding a few acres to your holdings, we have the skills and tools to accomplish your dream.
Recently, in our backyard, we have contracted two beautiful tracts of land in Davie County. Both will be used to create setting for the buyers to build their dream home. That is the kind of transaction we get excited about.
If you're interestted in buying land, call us today; we get it!
Swicegood Receives Statewide Award for Website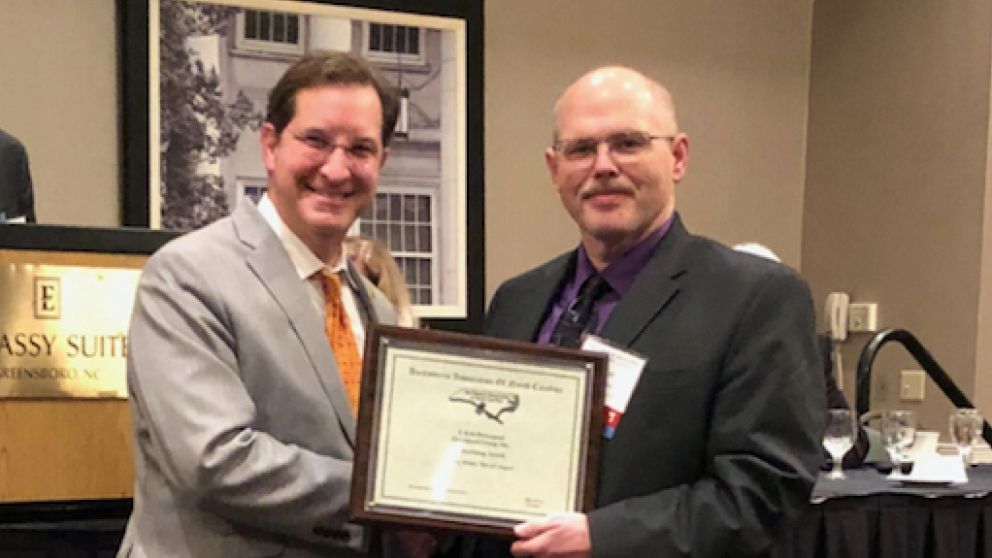 Kyle Swicegood, CCIM, CAI & The Swicegood Group, Inc. was awarded Saturday night at the Embassy Suite in Greensboro at the annual Auctioneers Association of North Carolina. Swicegood accepted an advertising award for www.TheSwicegoodGroup.com for best in websites category. Swicegood competed against auctioneers & real estate companies from the coast to the mountains. The Swicegood Group, Inc. houses their digital real estate and personal property marketplace on their new website. Swicegood said "We are proud to receive this award. We have worked hard to provide a digital marketplace where clients and customers can transact real estate and personal property transactions using their computer or handheld devices."
The Swicegood Group, Inc. is headquartered in Davie County. The principle broker is licensed in NC, SC, VA & GA. Swicegood said, "We have placed a tremendous amount of energy and effort to provide a conventional real estate portal that also allowed our growing time defined solution concept. We have literally sold millions in real estate dollar assets, luxury and collector cars, Versace china, cattle, tractor, business liquidations, and equipment."
The Swicegood Group, Inc. has been in business since 1995 and specializes in conventional real estate and time defined solutions. Kyle Swicegood, founder and lead broker has been designated in Chicago as a Certified Commerical Investment member and a Certified Auctioneer Institute graduate from Indiana University. The AANC's (Auctioneers Association of North Carolina) mission statement is to provide education and communication for the auctioneer and the public in order to promote the auction method of marketing"
Local Beef Herd Dispersal.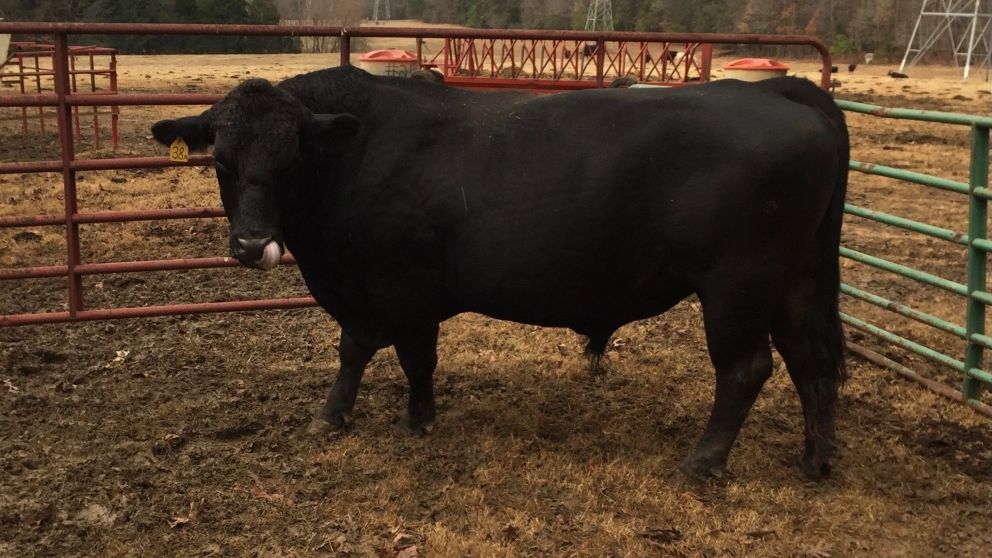 Local Beef Herd Dispersal.
Cattle live off the land. Over the years we've sold literally thousands of acres in North Carolina and Virginia. Lots of the land have been grazing acres for cattle. Cattle folks are the ones who put food on our plates. Tending to cattle requires land with good nutrients and a cattle farmer who keeps up with the animals every day.
In Salisbury NC, we are now selling at auction an entire herd. As of the last birth, the head count is 34. This is a gentle herd that has been fed daily by the current owner. When his Polaris 4-wheeler's engine is turned on, the livestock's head turns and they come running. Included in the herd is a beautiful 3-4 year old bull weighing in at 1800 + lbs. We are offering this herd using our online bidding platform which is very transparent. You will be able to see your bid and will be emailed if you are outbid. We encourage you to download our bidding app on your phone by going to the app store or google play store and type the word "Swicegood". Once you've downloaded the app, you can bid and watch the sale from your phone
If you're like me, you love livestock. Animals are one of the strongest links in the farm chain. We are excited about seeing where this small herd is transferred. Visit Ready2bid.com or call us for any questions. 336-751-4444
Professional Holiday Lighting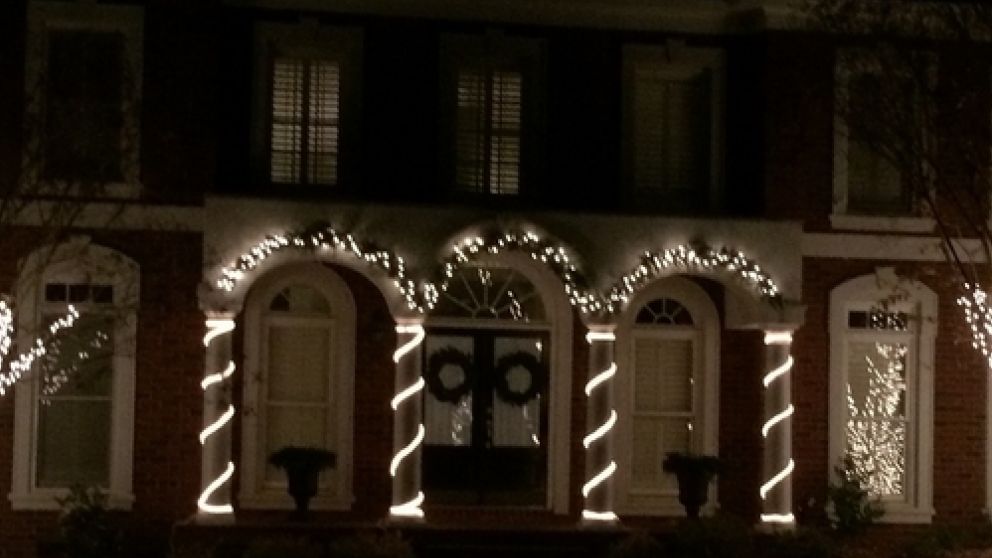 By: Zach Johnson
If you dread the thought of climbing ladders and cheating death just to hang up Christmas lights, you're not alone. This year, why don't you join the growing number of people who are employing a professional to help light their homes and businesses for the holiday season. Professional holiday lighting companies are becoming more and more popular and they provide you with an easy and less stressful option to decorate, while also preventing you from personal injury, or even worse, having your family or neighbors compare you to Clark Griswold.
I spoke with Glen Wheeler, owner of Carolina Christmas Light Pros, who provides professional lighting options to his customers in the Charlotte, Concord and Lake Norman areas of North Carolina. Wheeler advised that with the busy lives that we all lead today that devoting time, energy and planning to Christmas light installation is difficult for many. His company is a full service lighting outfit that handles everything from design and layout, to installation and removal of rented lights, and all without the homeowner lifting a finger (or falling of any ladders). No longer do homeowners have to purchase thousands of lights and worry about installing them and maintaining them, not to mention worrying about storing them for the remainder of the year.
Wheeler has seen a steady growth in business year after year since he began and says that the convenience and amazing displays he creates are what customers love most about his professional lighting solutions. Wheeler also spoke with me about his childhood love for Christmas Lights and said he has made it his mission to remove any hindrances or difficulties any homeowner might have in giving their children the same sense of Christmas awe and wonder that he remembers from his childhood.
Whether your schedule is just too busy to worry about holiday lighting, or if you are physically unable to decorate to your liking this holiday season, there are many reasons why a professional holiday lighting expert many be your best option.
Carolina Christmas Light Pros and Glen Wheeler may be reached at 844-54-LIGHT or glen@carolinachristmaslightpros.com or you can look them up online at www.carolinachristmaslightpros.com
The Real Estate Briefing, Nov 10, 2017
From Pit Road to the Closing Table
Growing up in a small town in Northwest Wisconsin, I dreamed of working on a NASCAR race team someday. After graduating High School, with the encouragement from my family and the help of a few special people, I moved 1100 miles south to North Carolina and began my racing career. Upon moving to North Carolina, I worked pro-bono for various local short track racers to learn and gain experience. Since showing up in Mooresville on that hot August day in 2004, I've worked hard, learned as much as possible and had a blast doing what I love.
After 14+ years of racing for a living, I have many memorable moments. From my first time building a racing engine from the ground-up and watching that engine win a prestigious race, to seeing and experiencing the Daytona 500 for the first time (and many times since). I remember working on pit road when Dale Jarrett and Ricky Rudd, my childhood heroes, raced their last races in the NASCAR Cup Series. I remember winning my first NASCAR race and celebrating in victory lane with our driver, Kyle Busch, who would go on to become pretty darn successful in his career. I recall my first of roughly 500 flights on a private jet, which all of the NASCAR teams u
se to move their teams around the country. I remember the pain and heartbreak of losing a season-long championship by only 15 points. I can't help but think of the thousands of wonderful drivers, crew members, NASCAR Officials, sponsors and other people that I have met and formed everlasting relationships with due to my time in NASCAR.
Living my racing dream has not only provided a means of income for my family and I, but it has also taught me lessons that will never leave me. First, the importance of teamwork in NASCAR is more important than most people ever realize. A race team is only as strong as it's weakest link, and it is in everyone's best interest for the team to be as strong as possible. Secondly, in NASCAR, the teams that never stop trying to get better are the ones who are routinely successful. Just because a team is fast one week, doesn't mean they will be fast forever. I learned that those who are complacent and rest on their credentials, are likely to be left in the dust by the competition. Lastly, speaking of competition, NASCAR has not only created a desire in my heart for competition, but also the desire to do things the right way. In NASCAR, there are Inspectors and Officials to monitor the race teams and race cars to make sure that t
he rules are enforced and that nobody has an unfair advantage. I've come to the conclusion that if I want to be a winner in NASCAR, I also want to do it legally and know that it was a fair race.
My Real Estate career has many things in common with racing, and as I stepped away from racing and the hectic life that goes along with it, I kept those racing lessons fresh in my head. The teamwork aspect in NASCAR is just as important in Real Estate, and the team that is assembled at The Swicegood Group is second to none. The desire to always improve is also evident in Real Estate, as firms like ours separate ourselves from the competition by always looking for ways to improve service, improve marketing and build a more efficient and productive business. Competition, the desire to succeed, and the desire do things with honesty and integrity are also very important to me and every other member of the team at The Swicegood Group. We strive to win and be the best at what we do, while never compromising our values or character.
Zach Johnson is a graduate of Superior School of Real Estate. He is a full-time real estate broker. He can be reached at (800) 286-1579 ext 702.
Thinking you need an Auction Company?
Listen to this short video to learn about The Swicegood Group, Inc.
Real Estate, Personal Property….What should we do?
Elder care, downsizing and relocation all have many things in common. Listen to Kyle Swicegood speak with his business partner (& wife) about how The Swicegood Group, Inc's dual track system has help many people in this important time of life.
Should you buy the iWatch?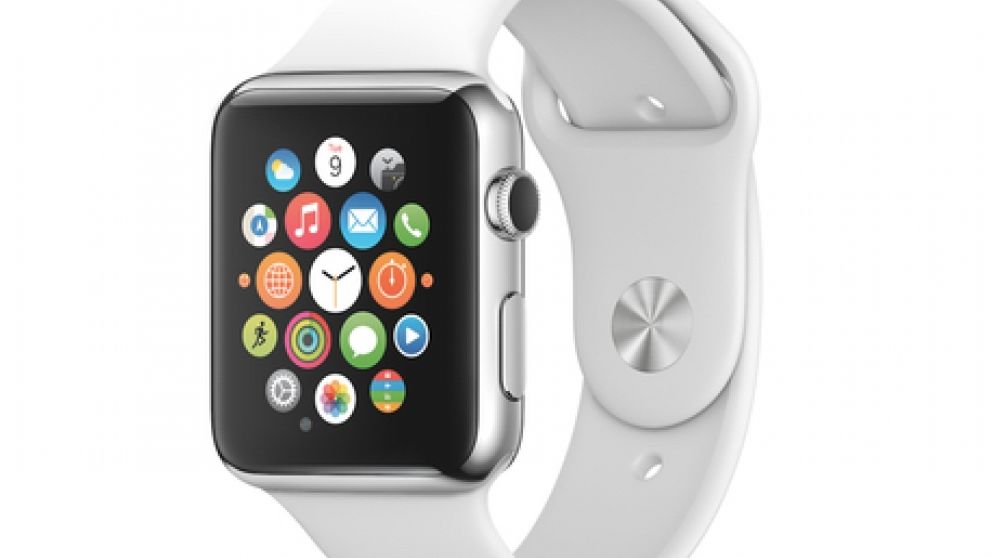 iWATCH, whats the big deal?
Considering that our company does a tremendous amount of digital transactions, it goes without saying that the iWatch caught my eye. So after careful consideration, I decided to purchase the iWatch three series. It did not take me long to determine that this digital asset would be something that helped with my productivity. So here is my review as a marketer of real estate and assets regarding this watch.
Texting/Email: It goes without saying, people's expectation for replies have greatly increased relevant to time. The new iWatch vibrates when a message is received, and it can be very easily scrolled to see what the message
says. Replies can be spoken into the watch, guaranteeing quick replies to your clients and customers. For texting as well as email or any type of notification what is most beneficial is not having to have your phone right by your side. If one steps away from their phone, for a reasonable distance you will still get notifications on your watch only improving quick responses to clients. If you get the iWatch with cellular data you don't need to have your phone near you to use.
Calendars: If you're like me, your entire life is scheduled by the data that you put in your Google calendar. The watch not only gives you the ability to quickly make a new scheduled event calendar, but it gives you a vibration similar to the texting mechanism when you have an upcoming event. It very inconspicuous. The excuse to be late is now gone. Not only does it instantly notify you when you tell it to do so; but on the day of your event it will be displayed on the home screen to further remind you of your scheduled event for that day. In this never consistent business, it is extremely helpful to have this device on your wrist serving as your "personal assistant."
Health Benefit: In any office environment business, you are constantly sitting and working on your laptop or on your phone with only your fingers getting the exercise. Unfortunately, that does not promote healthy living. The iWatch has the ability to recognize when you have been sitting for long periods of time and will alert you once you have been sitting too long. The alarm gives you the suggestion to stand and walk around. This serves as a great opportunity during your busy work day to take a minute away from the chaos and focus on your body and your health. The iWatch also has the ability to monitor your heart rate. In this high stress environment, I think this is more valuable than we think. For example, if you are in a stressful state of mind due to your job and your heart rate begins to increase, your iWatch will alert you that your BPM (beats per minute) is too high. It is incredibly important to keep your body in check and healthy and this serves as a great reminder!
This watch is more than a watch, it is your hub for work, health, social life and so much more! I would absolutely promote this piece of technology to someone in the business world, school, an athlete or just someone who wants this watch for personal use. I could go on and on about the amazing apps you can get on this watch but why don't you see so for yourself! Go check it out at https://www.apple.com/apple-watch-series-3/ .
Ashton Swicegood Burton-
Ashton, is licensed with the Swicegood Group, Inc. She is an Appalachian State University Grad and holds both NC real estate brokers license and NC auctioneer licenses. Ashton grew up in the real estate and auction industry. She is a multi-million dollar producer for Century 21 Triad and is well versed in both accelerated and conventional methods of selling assets.
Bronze Sculpture by Erte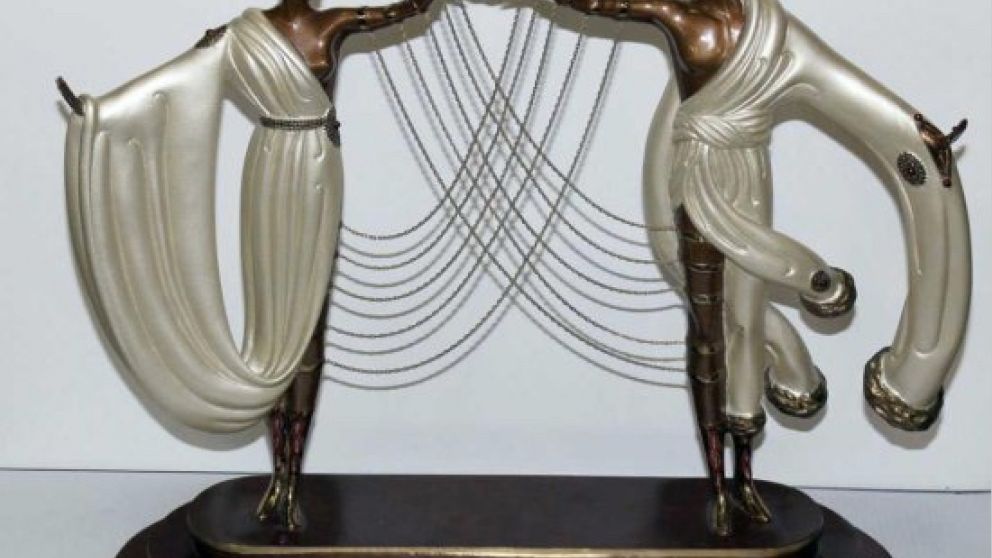 As taken from Wikipedia, Romain de Tirtoff (23 November 1892 – 21 April 1990) was a Russian-born Frenchartist and designer known by the pseudonym Erté, from the French pronunciation of his initials (pronounced: [ɛʁ.te]). He was a diversely talented 20th-century artist and designer who flourished in an array of fields, including fashion, jewellery, graphic arts, costume and set design for film, theatre, and opera, and interior decor. He passed away on April 21, 1990 in Paris, France.
We are selling this piece along with an entire house of beautiful art, furniture and other items. You can bid online at ready2bid.com. This item is lot #313. Online bidding is going through April 20, 2017 with lot number 1 ending at 6 PM.
This piece stands 16 3/4 high. Bidding has already begun with the opening bid for this classic piece of art at $2,000.00. To bid on this item Click here!
The Swicegood Group, Inc. has gained the reputation as a recognized leader in the real estate & auction business. The trademark of The Swicegood Group, Inc. Auctions and Real Estate Company is to develop relationships with people to further their power of choice and ability to create value in their investments. The company has assisted clients selling a variety of assets including art, entire mountains, civil war battlefields, mountain and beach assets, historic and war memorabilia and much more. Our staff is comprised of 3 full time auctioneers and real estate brokers. We participate in a network of asset managers, brokers and auctioneers nationwide. If you would like more information on this lot or any other item in this auction, we invite you to call at 1-800-286-1579 ext 704 or visit our website at Ready2bid.com.
NCAFL8790
Y'all Take Care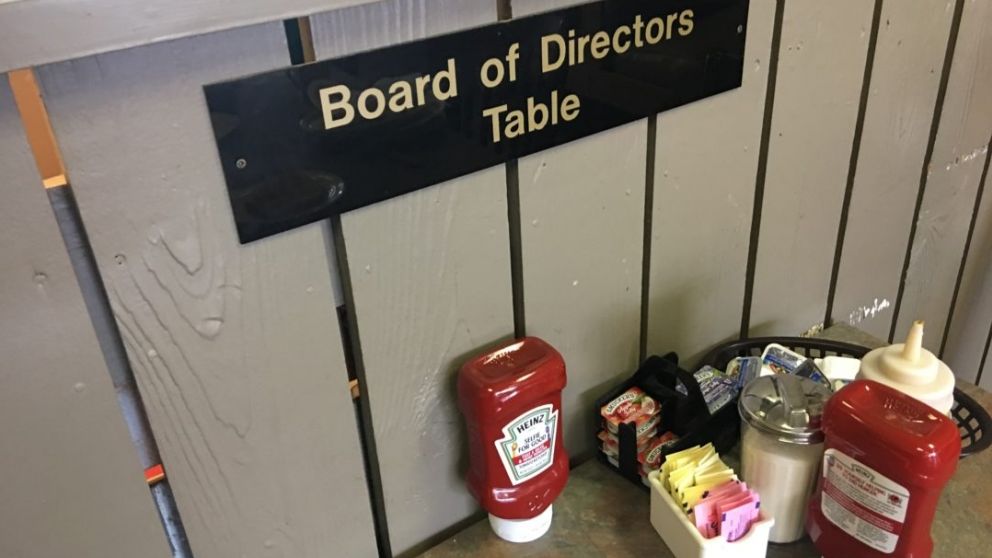 In my travels, I try my best to see the "real America"; veering off the major highways and seeing rural and suburban Americana. It's really who I am. That was my goal this morning. Having business in Raleigh last night and continuing it this morning, I reserved a hotel room in Wake Forest, NC. Driving just north of the Capital in Franklin County, I used my favorite app, YELP and found Griffin's Restaurant in Youngsville, NC. Founded in 1875, Youngsville is a town in Franklin County, North Carolina. The population was 1,157 at the 2010 census. A noticeable stranger to the area, heads turned when I walked in the restaurant. Seated at the large center table called the Board of Directors Table was retired men, a fireman, a policeman and the sheriff. Every one of them greeted me. They asked me where I was from. Wondering why a person would be at their greasy spoon early on a Thursday morning, they asked "what brings you to Youngsville", which gave me the opportunity to tell them about a 183 acres tract I'm auctioning just north of the city. On the way out the door, the sheriff said "Y'all take care", smiling at me and the men sitting at the board of director's table. For a moment, I realized how fortunate I am to live in a small southern town myself; where Life is slower, kinder and folks are part of the "y'all" world.
In case you're interested, in the small town of Kittrell, NC, just north of Youngsville, I am auctioning a 183 acre tract of land. You can bid online at ready2bid.com . I hope "Y'all" will consider looking at this great tract of land. It's a hunter's paradise and has two water features, including approximately 1.25 miles of Tar River frontage. The Tar River is a river that is approximately 215 miles long found in northeast North Carolinaflowing generally southeast to an estuary of the Pamlico Sound. The Tar River becomes the tidal Pamlico River once it passes the U.S. Highway 17 Bridge in Washington, North Carolina. This property has evidence of black bear, north American turkey, white tail deer, and resident ducks. There are plenty of beautiful building sites. Its located straight up Capital Blvd. which turns into Hwy 1. All directional information is found on the website.
Historic Jefferson, NC Home Sold by Swicegood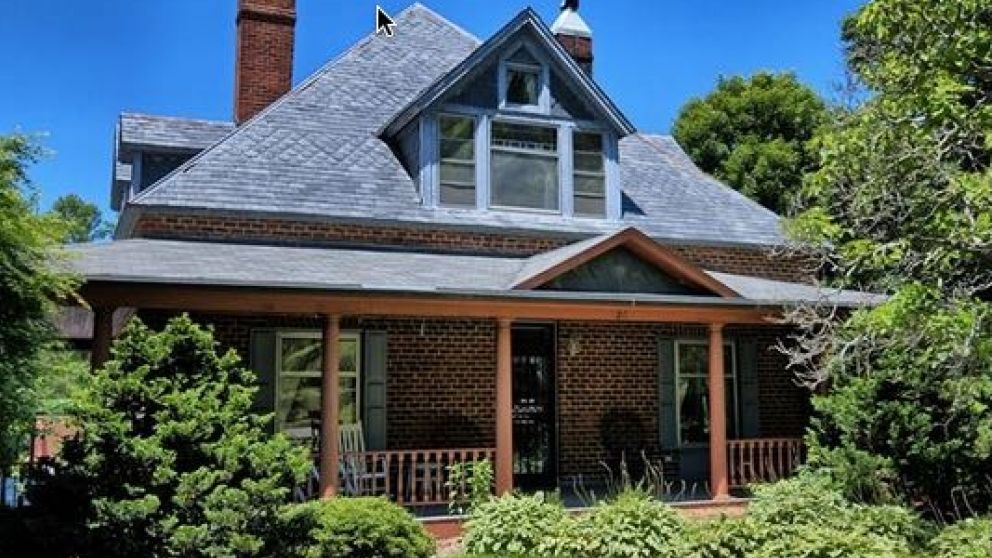 The Swicegood Group, Inc. is pleased to announce the successful auction and real estate closing of the historic R.L. Ballou house located on North Main Street in Jefferson, NC. One of the finest homes in Ashe County, the distinctive slate roof was its hallmark. A quality built updated 2 story home sits as the center piece of the spacious grounds at the base of the majestic Mount Jefferson. The elevation of the property is approximately 1600 with its porches having a view of the 2970 high summit of the iconic mountain, Mount Jefferson.
Built by the Ashe County prominent attorney, R. L. Ballou in 1910 who according to records argued before the NC Supreme court and was a "regional Commissioner" in the early 20th century. This lovely home has passed thru multiple owners, in March of 1964 the property was purchased by Bill and Evelyn Little. Little was the co-owner of Bare-Little & Co., Feed, Seed and Fertilizer. Randy Little, son of Bill and Evelyn, inherited this property and contracted with The Swicegood Group, Inc. to sell it for the estate at auction. Using online bidding platform and an accelerated approach The Swicegood Group, Inc. accepted bids, contracted and sold the real estate within 30 days.Elizabeth Swicegood said, " It was such an honor to sell this beautiful home. We are so happy that this property transferred into hands that will care for it and take pride in it as the Little family did." Kathi Wall & Lisa Militzer, with Century 21 Triad also assisted in this transaction.
The Swicegood Group is a multi-state brokerage and auction firm who is known as a leader in the real estate industry. They conduct extensive marketing and exhaustive searches through specially designed marketing techniques, which help them, identify buyers for every type of real estate and personal asset. The Swicegood Group is dedicated to a job well done. Trust and transparency for both buyers and sellers of real estate is paramount. The firm's goal is to produce better, faster and more efficient trading of real and personal property by enabling a direct relationship between buyers and sellers. This process reduces costs, barriers and risks normally associated with property transfer.
Swicegood Group Wins State Wide Advertising Award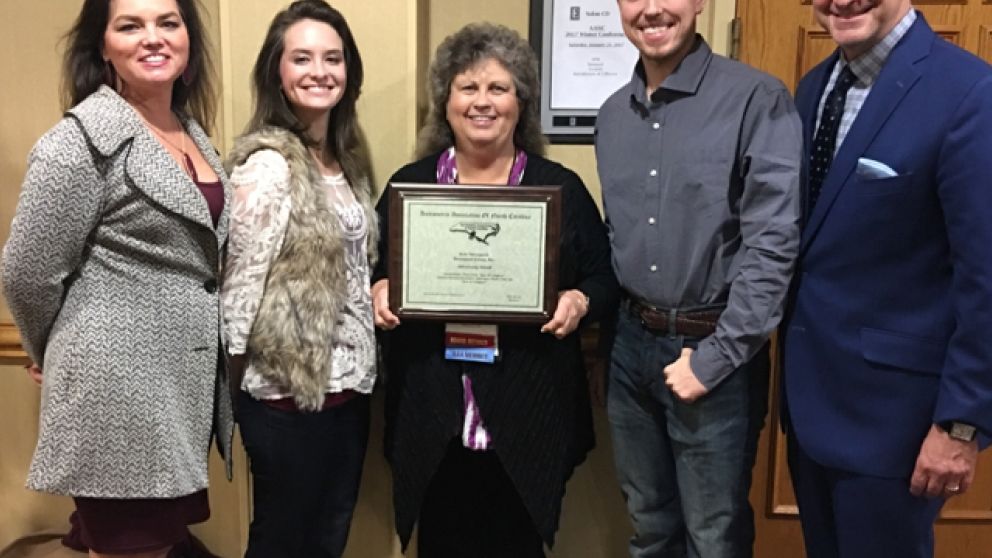 Ashton Burton, announced on January 22, 2017 that The Swicegood Group, Inc. received a statewide Auctioneers Association of North Carolina Advertising award. The Advertising Award was for "Institutional: Direct Mail Best of Category, Auction business stationery; Stationery-Multi-color ink Best of Category. Auctioneer members send in various print media pieces to be reviewed by a marketing company in Greensboro. Each Winter conference, these awards are handed out to the winners. A framed wooden award is given to the winners to proudly hang in their office. The President of the Auctioneers Association of North Carolina, Mr. John Loy, Jr. presented the award.
It was presented before a live audience of peers. T. Kyle Swicegood, President & CEO of the Swicegood Group said, " I am exceedingly proud of our advertising department. They work very hard for our clients, focusing on the details of the assets we sale". Burton stated, "2016 was a record year for The Swicegood Group, Inc. I'd like to give a shout out to Becky Tarlton, contract auctioneer and AANC member, who was very instrumental in our personal property auctions that we conducted.
The Auctioneers Association of North Carolina's mission statement is, "To provide education and communication for the auctioneer and the public in order to promote the auction method of marketing" Swicegood has been a member since 2009 and is the 2012 North Carolina Grand Champion Bid Calling winner.
Millions of Real estate success by Swicegood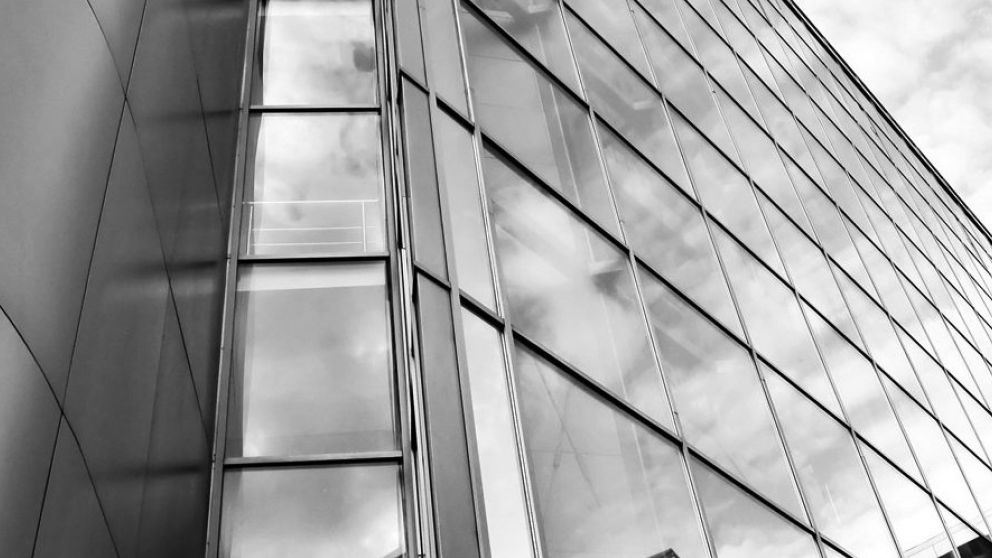 The Swicegood Group, Inc. release information on Friday regarding sales and consulting that had taken place over the last quarter.
Kyle Swicegood said, "we have had a great year in both departments of our organization." On the auction front, Swicegood said that every sale conducted this quarter either met or exceeded the clients' expectation. More recently, 60 acres was sold on Davie Academy Road in Mocksville, NC. This property had been in the family's name for over 150 years. The auction company also auctioned a house and five acres in North Mocksville, a mountain retreat in Marion, a house an 13 acres near Greenhill road, 11 acre estate in Rowan county, as well as bankruptcy auctions in Cabarrus County, Forsyth County, Rockingham County, Stokes County, Surry and Yadkin County. The company reported over $1,000,000 in auction results. Client, Berry Foster of Charlotte, NC said " working with Kyle Swicegood on a land sale was the best experience I have ever had with a realtor in over 30 years. We were impressed; Kyle had the interest and wishes of us, the sellers, at heart, the entire time.
On the national consulting wing of the Swicegood Group, Inc., as an asset manager for the FDIC,
As a Consultant for Compass Real Estate Team, Kyle Swicegood, as asset manager for Colliers International announced the closing of 8.84 commercial acres located off of Eagles Landing Parkway and Country Club Drive in Atlanta, Georgia. The settlement represented a $2,000,000 contract. The project is one of more than 26 assets managed by The Swicegood Group, Inc.. Swicegood chose Compass Auctions & Real Estate to list and sell on behalf of the Federal Deposit Insurance Commission (FDIC). Compass has offices in Nashville, Chattanooga, Western Kentucky and Atlanta works closely with Special Assets Consultant T. Kyle Swicegood, CCIM to assist in the disposition of assets nationwide. Swicegood reports to Daniel Feldman of Colliers International in Encino, California.
Swicegood assigned The Eagles Landing Development Project to commercial real estate broker Justin Ochs, who is VP of National Development for Compass. Ochs worked diligently with FDIC officers over the past several months to identify potential developmental concerns and effectively transfer the commercial acreage back into the public's hands. Additionally, Ochs conducted an exhaustive search through specially designed marketing techniques to identify cash buyers who could overcome any potential concerns.
These are just a few of the happenings at the Swicegood Group, Inc. A local, regional and national presence in the real estate market.
$343,800 Fundraising Totals – Lewis & Clark 4-H Auction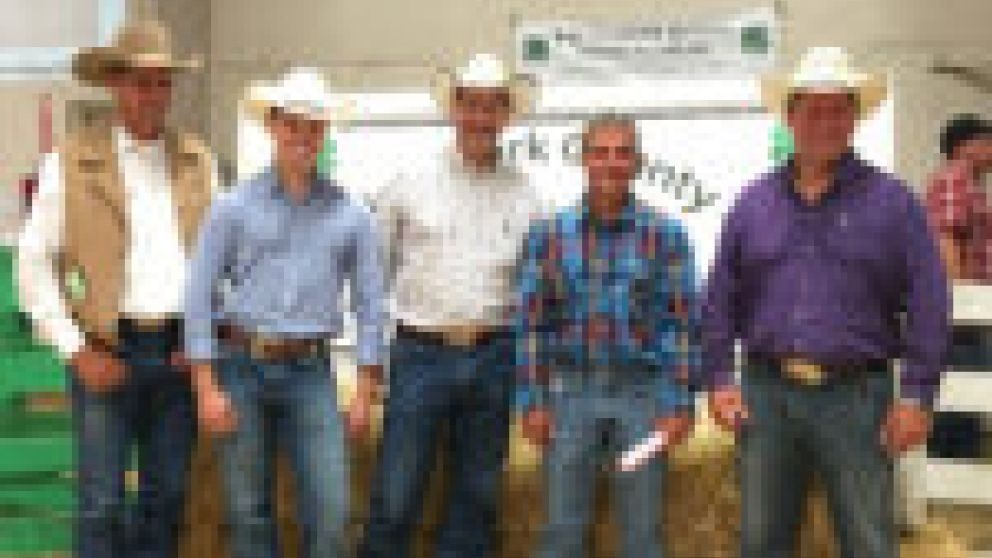 $343,800 Raised! T. Kyle Swicegood, with the Swicegood Group, Inc. announced Thursday the totals raised at the Lewis & Clark County, Montana fundraising auction for the 4-H. Working with Pate Auction services of Helena, Montana, Swicegood was asked to fly to Montana and work with Dan T. Pate, Vice President of Pate Auctions. This year was Pate Auctions 50th year serving the Lewis & Clark 4-H Group. Long time supporter of 4-H and Founder of Pate Auctions, Tex Pate showed up at the sale to begin the bid calling on some of the Helena Valley's prized livestock. He later turned over the mic to sons, Dan Pate, Doug Dandro and Curt Pate. Swicegood said, " we were proud to be asked to participate in this 50th anniversary. What a great opportunity for my son Lewis Swicegood to call bids for the first time". Lewis is a recent graduate of The Nashville Auction School. Lewis Swicegood said "I'm proud to say that my first bid calling experience was with Pate Auctions, Inc. Dan was a great mentor and helped me with the nervousness that comes with your first time behind the mic." Lewis began by selling swine, turkeys and lambs. He later got the opportunity to auction cattle. T Kyle Swicegood sold approximately 35 head of cattle. The group achieved above market price on most of the livestock.
Pate Auction, Inc. is a partner company to The Swicegood Group, Inc. serving Montana and has served this market since 1966.
Doug Dandro president of the company also participated in this auction. Doug has been an auctioneer for 31 years and is a graduate of Western College of Auctioneering in Billings, Montana. Dan Pate also is a graduate of Western and has been in the business for 27 years. The The Swicegood Group, Inc., Pate Auctions has sold millions of dollars of assets in the marketplace and has a reputation unparalleled in Montana. Dan and Doug have each been helping with the 4-H sale for better than 20 years.
Curt Pate, brother to Dan and Doug, sold as well. Curt conducts demonstrations and clinics on stockmanship, colt starting, horsemanship and safety. His abilities conducting both horsemanship and stockmanship demonstrations along with his ability as an effective communicator have made him a sought after clinician both on the national and international scene.
In the end it was somewhat of a passing of a torch. Tex Pate was honored that night following the auction at the Last Chance Stampede Rodeo where he was inducted into the Montana Legend's hall of fame. Tex has been associated with the rodeo since 1960 and won the bull riding event in 1961. I was the "First guy from Helena to win an event at the Helena rodeo," Tex said. Tex has passed his torch to his sons, and they got a chance to watch The Swicegood Group's newest auctioneer Lewis Swicegood open the door to his auctioneering career.
Swicegood said, "we are proud to have helped raised $343,800 for the Kids and young adults in Lewis & Clark County, Montana. This is our second time working an auction with Pate Auctions; they are like family!"
---