Certified Auctioneers Institute (CAI)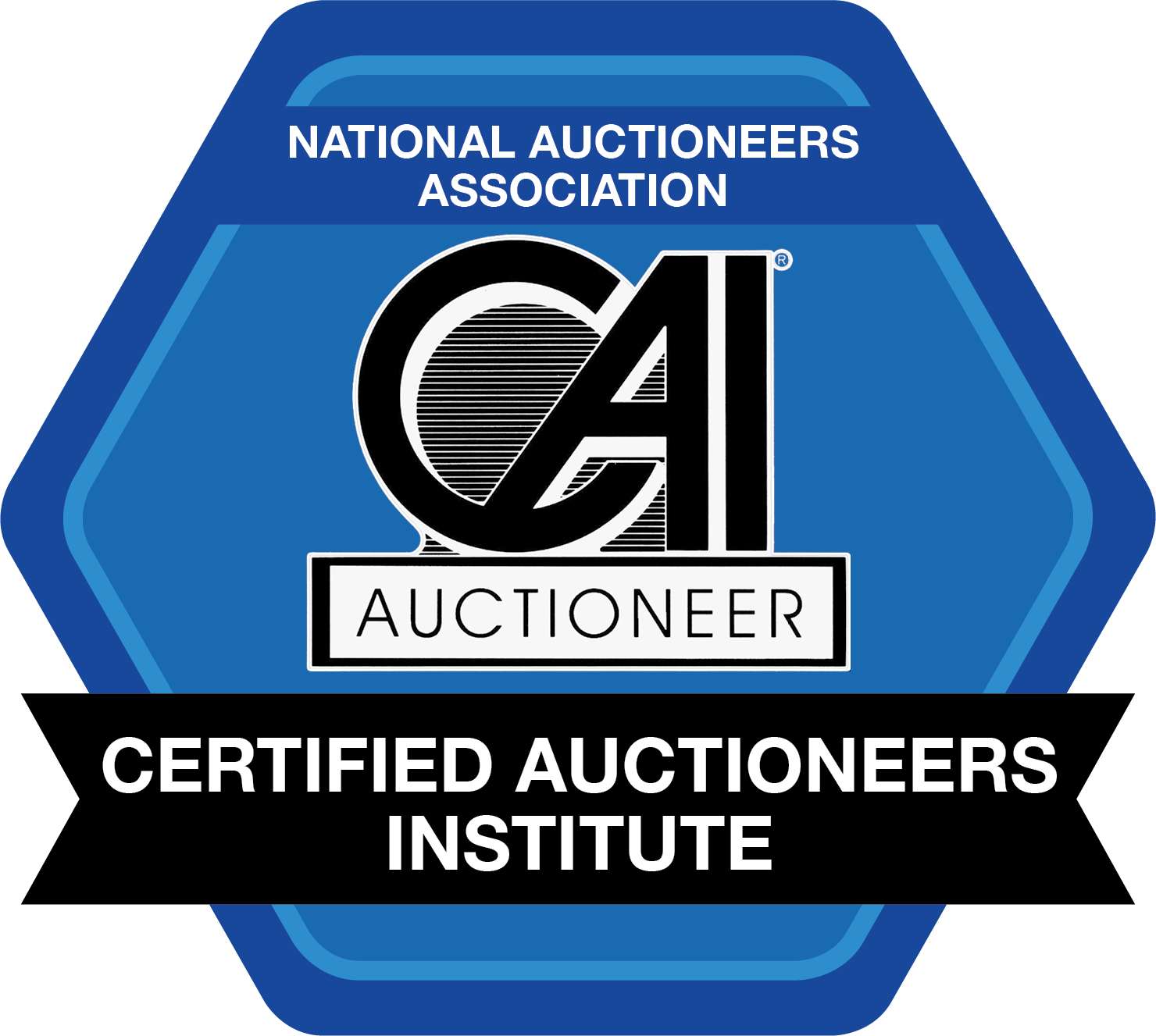 Established in 1975, the Certified Auctioneer Institute is the most revered professional designation an Auctioneer can acquire. Commonly referred to as CAI, the program focuses on developing the skills required to operate a successful auction firm and business.
CAI designees pride themselves on being a part of an extraordinary network of professional Auctioneers who possess the knowledge and skills needed to provide their clients with outstanding services. The CAI designation communicates to attorneys, trust officers, government officials, accountants and others affiliated with the auction industry that the CAI Auctioneer is committed to continuing education and is dedicated to professionalism and excellence in the auction profession.
The Certified Auctioneer Institute is an educational program completed over a three-year period (CAI I, CAI II, CAI III). Every March, Auctioneers from across the world visit Indiana University for a week of intensive training. In addition to classroom instruction, CAI students network with fellow Auctioneers and develop lasting friendships and business partnerships.
The following is a sample of the curriculum covered at CAI:
Marketing and advertising
Business ethics
Understanding legal, financial and accounting principles needed to run an auction firm
Using technology to enhance your business
Promotional Strategies
Learning effective methods of selling real estate and personal property at auction
Negotiating Skills
Upon completion of the required coursework and receiving their CAI designation, CAI Auctioneers must complete 24 hours of continuing education every three years to maintain their designation.