Top 10 Reasons to choose the Auction Method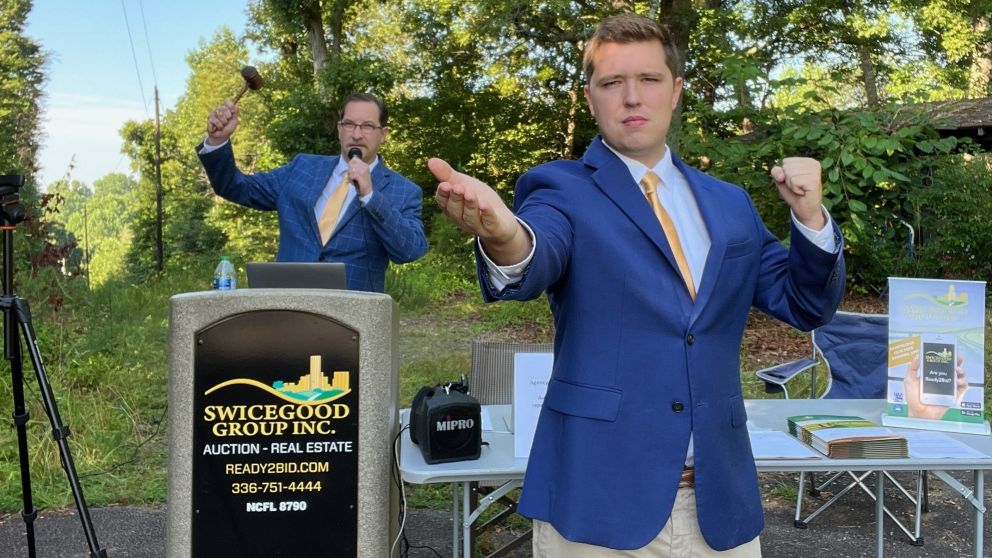 Date: August 15, 2022 Author: National Auctioneers Association
There are many ways to sell assets today. In-person, online, contact, no contact, pick up, delivery, shipped, flat rate or fair market value. But the best way is via the auction method of marketing.
Here are the top 10 reasons, with all those options, you should choose the auction method to sell your assets.
You need something to sell quickly
Selling at auction can show the public that you are motivated and willing to listen to the market.
You have equity in the item being sold
You obviously want to make money when you choose to sell. While the auction method of marketing helps in any financial situation, having equity certainly helps.
You have realistic expectations
If the market value of your property is $1,000,000, the minimum bid at auction is 70% of that or lower (or absolute.) You should not expect $1,500,000 and know at auctions, you can't start where you want to finish.
You want an easy process with guarantees
Sellers deserve absolute certainty when it comes time to sell their most valuable assets. Auction professionals make the selling process simple, guaranteeing you without question you are getting the most money for your property each and every time. You don't have to take the first offer someone submits.
You want the highest price for your asset
In the current real estate culture of multiple offers, highest and best, waiving inspections and anything it takes to get an offer accepted, an auction is the best solution to bring the highest price for a seller by bringing all buyers together to bid competitively.
You want someone who deeply understands the market
Auction professionals work in a market of true price discovery. They take the guesswork out of fair market value and can offer realistic, fact-based knowledge to your selling process.
When you think of an "auctioneer," think of a marketing expert who can provide quick and/or strategic term solutions on selling numerous different types of items.
You want to bring in more buyers
Auction professionals offer unparalleled market exposure. With a footprint in over 50 states and around the world, they have the unique ability to attract more buyers and get the most money for your asset.
Buyers have equal opportunity and transparency
In a marketplace that is often clouded with competing offers and contradicting terms, a well-marketed and well-conducted auction provides a marketplace in which all parties are treated equitably with the same opportunity to bid and on the same terms.
In a private treaty transaction, the competing buyers do not know what the other party is offering. The parties are literally competing with themselves. Many times a second place offer would gladly offer more if they would have only known.
Additionally, both you and the buyer are assured that the transaction happens at fair market value.
Set your own terms
Want to set a minimum price? The auction date? The closing date? There are many terms a seller can decide in the auction method of marketing. Auctions make the process transparent fair by ensuring all parties involved are playing by the same rules.
Auction professionals deeply understand assets
The invaluable, the unvaluable, the too complicated to value, the too much to value, and too volatile to value. Most auction assets fit into one or more of those five silos. But auction professionals have the ability to adapt to any asset, which allows for unique marketing plans.
The auction method of marketing takes the age-old closed-door negotiation and kicks the door off the hinges by applying the same terms for all buyers. Try selling via auction—fair market value is waiting!
---