Professional Holiday Lighting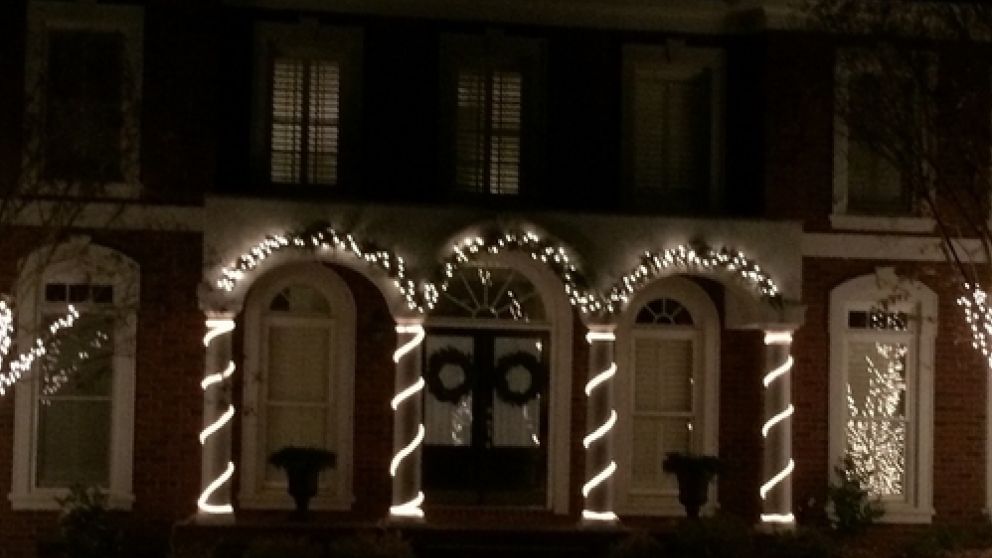 By: Zach Johnson
If you dread the thought of climbing ladders and cheating death just to hang up Christmas lights, you're not alone. This year, why don't you join the growing number of people who are employing a professional to help light their homes and businesses for the holiday season. Professional holiday lighting companies are becoming more and more popular and they provide you with an easy and less stressful option to decorate, while also preventing you from personal injury, or even worse, having your family or neighbors compare you to Clark Griswold.
I spoke with Glen Wheeler, owner of Carolina Christmas Light Pros, who provides professional lighting options to his customers in the Charlotte, Concord and Lake Norman areas of North Carolina. Wheeler advised that with the busy lives that we all lead today that devoting time, energy and planning to Christmas light installation is difficult for many. His company is a full service lighting outfit that handles everything from design and layout, to installation and removal of rented lights, and all without the homeowner lifting a finger (or falling of any ladders). No longer do homeowners have to purchase thousands of lights and worry about installing them and maintaining them, not to mention worrying about storing them for the remainder of the year.
Wheeler has seen a steady growth in business year after year since he began and says that the convenience and amazing displays he creates are what customers love most about his professional lighting solutions. Wheeler also spoke with me about his childhood love for Christmas Lights and said he has made it his mission to remove any hindrances or difficulties any homeowner might have in giving their children the same sense of Christmas awe and wonder that he remembers from his childhood.
Whether your schedule is just too busy to worry about holiday lighting, or if you are physically unable to decorate to your liking this holiday season, there are many reasons why a professional holiday lighting expert many be your best option.
Carolina Christmas Light Pros and Glen Wheeler may be reached at 844-54-LIGHT or glen@carolinachristmaslightpros.com or you can look them up online at www.carolinachristmaslightpros.com
The Swicegood Group, an auctions and real estate company, was founded more than 30 years ago by Kyle Swicegood. We specialize in North Carolina auctions including real estate and personal property, such as farm equipment, livestock, antiques, precious metals and collectibles. We are proud of our reputation for ethical transparency.
---