$343,800 Fundraising Totals – Lewis & Clark 4-H Auction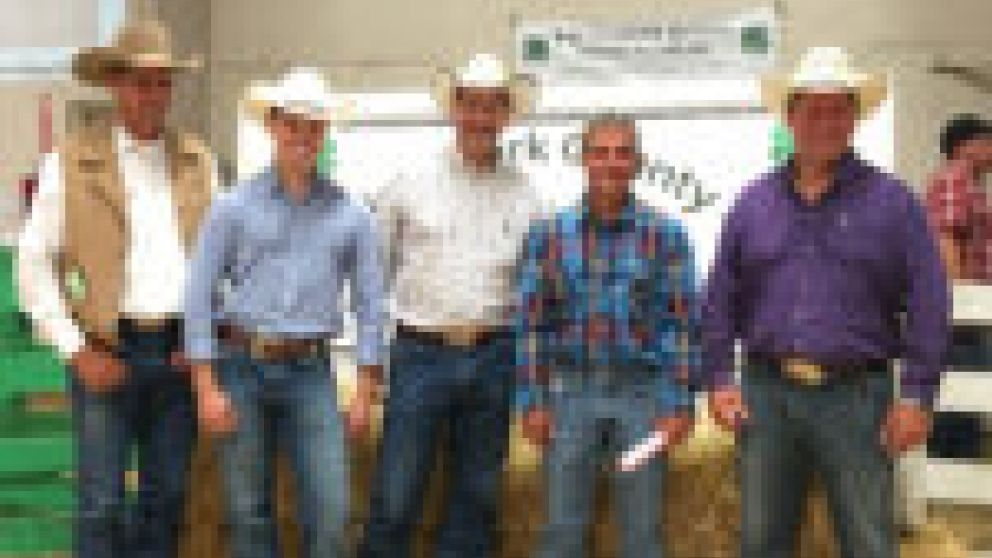 $343,800 Raised! T. Kyle Swicegood, with the Swicegood Group, Inc. announced Thursday the totals raised at the Lewis & Clark County, Montana fundraising auction for the 4-H. Working with Pate Auction services of Helena, Montana, Swicegood was asked to fly to Montana and work with Dan T. Pate, Vice President of Pate Auctions. This year was Pate Auctions 50th year serving the Lewis & Clark 4-H Group. Long time supporter of 4-H and Founder of Pate Auctions, Tex Pate showed up at the sale to begin the bid calling on some of the Helena Valley's prized livestock. He later turned over the mic to sons, Dan Pate, Doug Dandro and Curt Pate. Swicegood said, " we were proud to be asked to participate in this 50th anniversary. What a great opportunity for my son Lewis Swicegood to call bids for the first time". Lewis is a recent graduate of The Nashville Auction School. Lewis Swicegood said "I'm proud to say that my first bid calling experience was with Pate Auctions, Inc. Dan was a great mentor and helped me with the nervousness that comes with your first time behind the mic." Lewis began by selling swine, turkeys and lambs. He later got the opportunity to auction cattle. T Kyle Swicegood sold approximately 35 head of cattle. The group achieved above market price on most of the livestock.
Pate Auction, Inc. is a partner company to The Swicegood Group, Inc. serving Montana and has served this market since 1966.
Doug Dandro president of the company also participated in this auction. Doug has been an auctioneer for 31 years and is a graduate of Western College of Auctioneering in Billings, Montana. Dan Pate also is a graduate of Western and has been in the business for 27 years. The The Swicegood Group, Inc., Pate Auctions has sold millions of dollars of assets in the marketplace and has a reputation unparalleled in Montana. Dan and Doug have each been helping with the 4-H sale for better than 20 years.
Curt Pate, brother to Dan and Doug, sold as well. Curt conducts demonstrations and clinics on stockmanship, colt starting, horsemanship and safety. His abilities conducting both horsemanship and stockmanship demonstrations along with his ability as an effective communicator have made him a sought after clinician both on the national and international scene.
In the end it was somewhat of a passing of a torch. Tex Pate was honored that night following the auction at the Last Chance Stampede Rodeo where he was inducted into the Montana Legend's hall of fame. Tex has been associated with the rodeo since 1960 and won the bull riding event in 1961. I was the "First guy from Helena to win an event at the Helena rodeo," Tex said. Tex has passed his torch to his sons, and they got a chance to watch The Swicegood Group's newest auctioneer Lewis Swicegood open the door to his auctioneering career.
Swicegood said, "we are proud to have helped raised $343,800 for the Kids and young adults in Lewis & Clark County, Montana. This is our second time working an auction with Pate Auctions; they are like family!"
The Swicegood Group, an auctions and real estate company, was founded more than 30 years ago by Kyle Swicegood. We specialize in North Carolina auctions including real estate and personal property, such as farm equipment, livestock, antiques, precious metals and collectibles. We are proud of our reputation for ethical transparency.
---