Cattle remind me of my past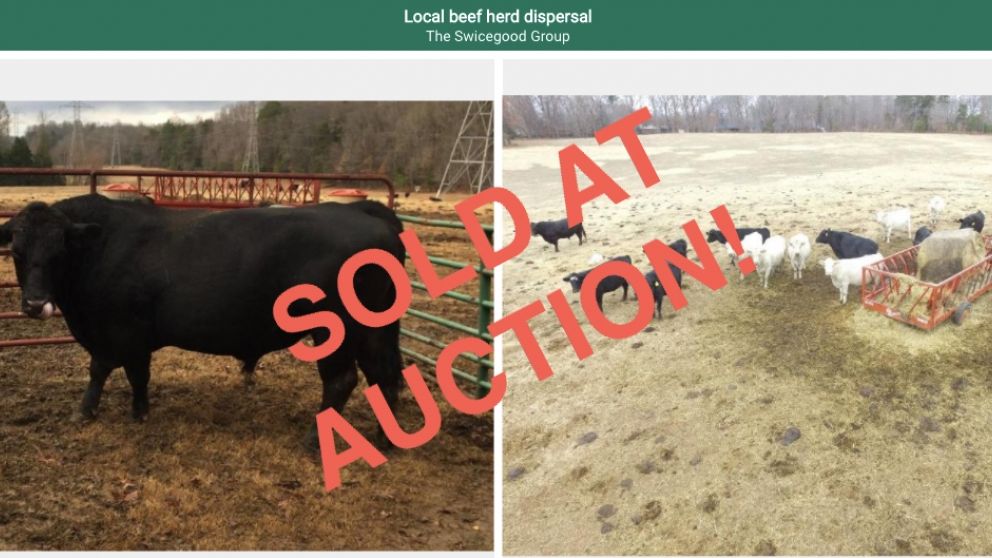 Probably one of my favorite jobs as a child was working on a cattle farm. My boss' name was Carl Hicks. He was a bearded man who's boots were made for working and size was somewhat intimidating. During my stint with Carl, we worked a large herd of Simental cattle. Beautiful long backed animals. The 2ooo pound bull was impressive. As a young child learning the definition of work, I enjoyed tending to the animals. Feeding them was a special part of the job. Any cow-person will tell you that you gain a special relationship with your stock. Many afternoons, I would saddle up Babe, Chuck Ramsey's quarter horse, cross over Kenneth & Bulldog Green's farms, riding along Bear Creek to make my way to the "Hanes Farm". The cattle would be waiting, and the entire experience took me to a place that I have gone back to in my mind many times.
This week, The Swicegood Group, Inc., had the opportunity to sell an entire herd of cattle in Granite Quarry, NC. Like when I was young, I shared in the feed time with our client. I Listened to him give his unique personal cattle call. The relationship he had with his cattle was as I remembered. He told me "Kyle, I'm going to miss these cows". I told him "I get that"!
Our auction exceeded our expectations. I appreciate the opportunities we are given in the line of work we have chosen.
The Swicegood Group, an auctions and real estate company, was founded more than 30 years ago by Kyle Swicegood. We specialize in North Carolina auctions including real estate and personal property, such as farm equipment, livestock, antiques, precious metals and collectibles. We are proud of our reputation for ethical transparency.
---