Land, We get it.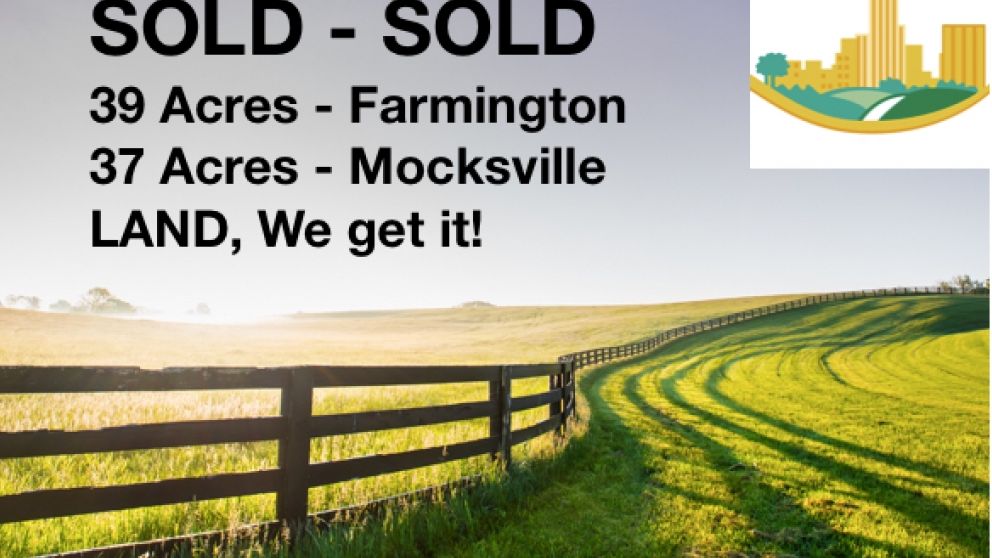 I believe it was Will Rogers who coined the prhase "land, they're not making anymore of it." Early in my career, I put a focus on what I called selling dirt. Truthfully, as an outdoorsman, I find peace on a large tract of land. Privacy, openness, agriculture, and wildlife; these are just a few things that land offers. Over the years, I have sold those 5 acre tracts to clients who were seeking to leave the high density lifestyle and I have also sold unique tracts like the Apple Mountain in Jonesville, NC which boasted the largest continguous tract and the highest elevation in Yadkin County. It was 1368 Acres. In the last couple of years, we sold a Civil War battlefield in Virginia. Yes, a battlefield. Realizing that men gave their life for a cause on this hallowed land created a significant emotion in me.
Land is what holds the world together. As an Accredited Land Consultant, we pride ourselves in understanding the complexities of land transactions. If your dream is to own that farm, hunting land or simply adding a few acres to your holdings, we have the skills and tools to accomplish your dream.
Recently, in our backyard, we have contracted two beautiful tracts of land in Davie County. Both will be used to create setting for the buyers to build their dream home. That is the kind of transaction we get excited about.
If you're interestted in buying land, call us today; we get it!
The Swicegood Group, an auctions and real estate company, was founded more than 30 years ago by Kyle Swicegood. We specialize in North Carolina auctions including real estate and personal property, such as farm equipment, livestock, antiques, precious metals and collectibles. We are proud of our reputation for ethical transparency.
---