Historic Jefferson, NC Home Sold by Swicegood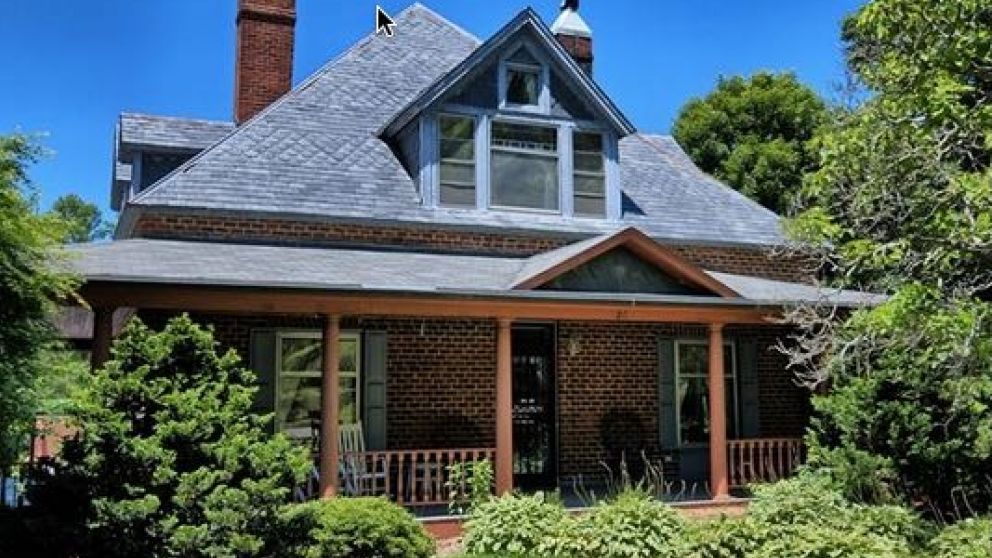 The Swicegood Group, Inc. is pleased to announce the successful auction and real estate closing of the historic R.L. Ballou house located on North Main Street in Jefferson, NC. One of the finest homes in Ashe County, the distinctive slate roof was its hallmark. A quality built updated 2 story home sits as the center piece of the spacious grounds at the base of the majestic Mount Jefferson. The elevation of the property is approximately 1600 with its porches having a view of the 2970 high summit of the iconic mountain, Mount Jefferson.
Built by the Ashe County prominent attorney, R. L. Ballou in 1910 who according to records argued before the NC Supreme court and was a "regional Commissioner" in the early 20th century. This lovely home has passed thru multiple owners, in March of 1964 the property was purchased by Bill and Evelyn Little. Little was the co-owner of Bare-Little & Co., Feed, Seed and Fertilizer. Randy Little, son of Bill and Evelyn, inherited this property and contracted with The Swicegood Group, Inc. to sell it for the estate at auction. Using online bidding platform and an accelerated approach The Swicegood Group, Inc. accepted bids, contracted and sold the real estate within 30 days.Elizabeth Swicegood said, " It was such an honor to sell this beautiful home. We are so happy that this property transferred into hands that will care for it and take pride in it as the Little family did." Kathi Wall & Lisa Militzer, with Century 21 Triad also assisted in this transaction.
The Swicegood Group is a multi-state brokerage and auction firm who is known as a leader in the real estate industry. They conduct extensive marketing and exhaustive searches through specially designed marketing techniques, which help them, identify buyers for every type of real estate and personal asset. The Swicegood Group is dedicated to a job well done. Trust and transparency for both buyers and sellers of real estate is paramount. The firm's goal is to produce better, faster and more efficient trading of real and personal property by enabling a direct relationship between buyers and sellers. This process reduces costs, barriers and risks normally associated with property transfer.
The Swicegood Group, an auctions and real estate company, was founded more than 30 years ago by Kyle Swicegood. We specialize in North Carolina auctions including real estate and personal property, such as farm equipment, livestock, antiques, precious metals and collectibles. We are proud of our reputation for ethical transparency.
---