Three Generations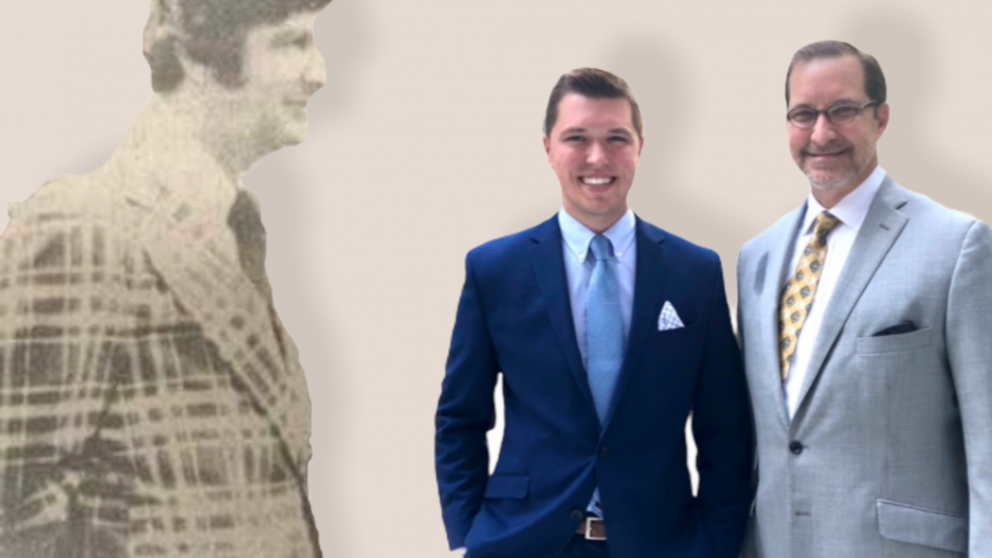 It was the year that I was born in 1967, that my father earned his North Carolina real estate license. I remember getting off the bus on Salisbury Street in Mocksville at Swicegood Real Estate. Mom was the "secretary" aka office manager, and I remember Dad having this huge desk with a leather chair. In my mind, I thought "I want to have one of these someday".
As an eCommerce real estate and auction company, it's technology which seems to have been a large part of my family's DNA. In the 70s, Dad purchased this huge antenna to connect his office to his CB radio. Each vehicle had a CB as well. Before cell phones, this is how brokers communicated with each other. Each person had a "handle" or name they went by. Dad was "The Land Man," Mom was "The Land Lady". Back then the real estate sales contract was a one-pager, today it's 15 pages. With it's beautiful rural setting, Davie County was a sleepy little town that seemed a long way from Stratford Road in Winston Salem.
Passively, over those years of being baptized daily in the real estate business by Mom and Dad, the desire and love of the real estate industy captured my attention. My second year of marriage, while working at the Food Lion Headquarters, I would leave Salisbury around 5 to start my real estate class at 6 in Winston Salem. It was just in time management. This was back in the day when you would go to Wake Forest University to sit for the test and had to wait about two weeks to get either a small package in the mail (bad news) or a larger package welcoming you to the licensed club of brokers.
Dad did most of his practice in Davie County and surrounding counties. Since 1991, I became licensed in Virginia and South Carolina as well and have transacted assets from the Washington beltline to Charleston, SC and all over the old north state.
Last night, I went to the NC Commission's website name searching to see five people with "Swicegood" in their name as licensees. Jerry Swicegood, Elizabeth Swicegood, myself, Ashton Swicegood Burton and now Lewis F Swicegood.
I write this with a humble heart and sense of pride realizing that for 54 years, our name has been somewhat synonymous with real estate. How many times have I had folks come up to me and say, "Your Dad sold me our house!"
So, I guess in closing I'll say to Mom and Dad, "Thanks!" Your integrity and success in this field has inspired three generations now of real estate entrepreneurs.
T. Kyle Swicegood
---