Question: "What's wrong with that Auction property?"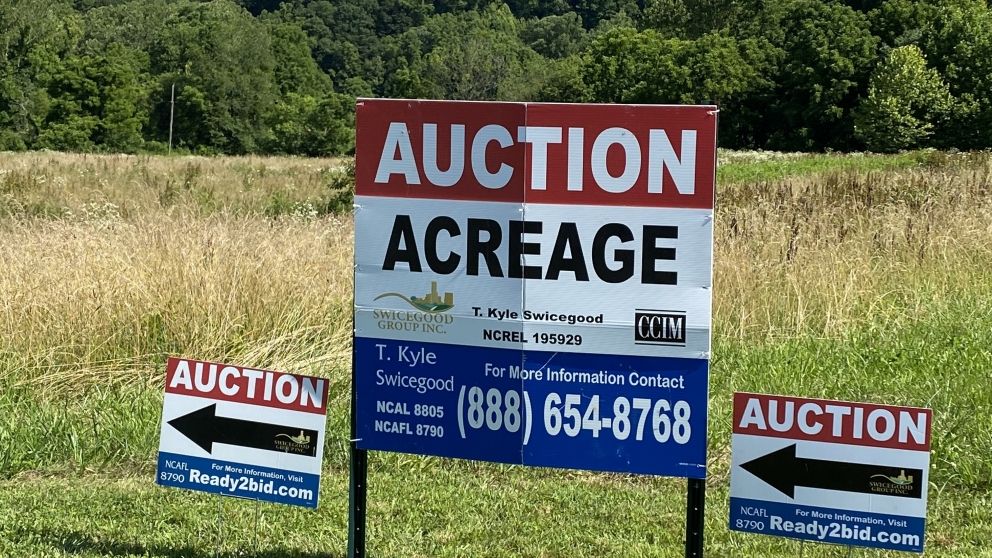 This is a question I routinely get from Buyers who are inquiring about real estate that I am selling using the Auction method. They are often of the mindset that the property is being sold at Auction because the property is distressed or because it can't be sold conventionally due to some sort of problem. After speaking with them for a while, I am almost always able to change their mindset and understanding of the Auction method of selling and they understand why the Auction process can be the BEST way to sell real estate.
Unique Assets
Some of the most valuable assets in the world are sold at Auction. From Michael Jordan's shoes, to race winning horses, to mansions in Hollywood, the Auction method of selling creates excitement and puts the spotlight on whatever asset is being sold. Also, it can be difficult to establish an accurate opinion of value for some properties. By definition, "fair market value" is what at ready, willing and able buyer is willing to pay for a property that a ready, willing and able Seller is willing to Sell. The Auction process is an excellent way to establish this concept of "fair market value," as the market will respond with the price that they are willing to pay.
Seller Control
The traditional listing method of selling real estate has many unknowns from the Seller's perspective. The Seller gathers offers from Buyers that have different due diligence dates, due diligence fees, different earnest money deposits, offer contingencies and various closing timelines. Once under contract, Buyer's ask for concessions or price adjustments and the Seller has very little control because they use state purchase contracts that heavily favor the Buyer. The Auction method lets the Seller set nearly every term and condition of the sale, and they only leave the purchase price up to the Buyer. The Auction contract heavily favors the Seller and we often sell real estate with a reserve price or "subject to Seller confirmation," so the Seller is not forced to sell if the high bid doesn't meet their expectations.
Transparent and Fair Process
With the multiple-offer scenarios that are commonplace in today's traditional real estate market, Buyers are often left in the dark on what offers are on a property and what they need to offer to get a property. In fact, most States have laws that prohibit a listing agent from sharing offers with other Buyers or their agents. This can be frustrating and sometimes unfair if there are any unethical actions by any of the involved parties. The Auction process is completely transparent and fair in the sense that a Buyer will always know what it will take to purchase a property because the bidding process is public and everyone is on the same "playing field." Everyone who participates in the Auction will have a chance if they really want to be the winning bidder!
These are just a few of the many advantages of the Auction process. I believe that the Selling process should be simple. I believe that Sellers deserve absolute certainty when it comes to selling their most valuable assets. And I believe the Auction method of selling continues to bring the most money in the least amount of time for our Sellers, while being equally fair each and every Buyer. If you would like more information on real estate or personal property auctions, don't hesitate to reach out to me any time. I would love to show you the Auction process and The Swicegood Group can offer you a solution!
Zach Johnson
Auctioneer/REALTOR®
The Swicegood Group, Inc.
828-408-1651
Zach@Ready2Bid.com
---