Turquoise Auction Delight!
Native Americans were known for their fascinating jewelry creations. From the earliest of times, tools fashioned to cut thru natural stones have been found and give testimony to the native peoples love of adornment in the form of bracelets, cuffs, necklaces, chokers, and rings to name a few. While many natural stones were used in these artistic works, turquoise became the favorite for the Navajo, Hopi, and Zuni tribes of the Southwest United States.
Select and exceptional jewelry creations are referred to as "statement pieces." You won't have to work hard to make your statement with these amazing hand-crafted items of jewelry from the Estate of William E Lowe, deceased of Rural Hall, NC. Many are signed by the silversmiths that crafted them. Vintage Navajo sterling silver with turquoise of all shades (white, coral, blue, green). You'll want to name your price and select your favorite statement piece from around 75 jewelry entries in our 800+ catalog of all things Western/Native American. https://bid.theswicegoodgroup.com/ui/auctions/55505.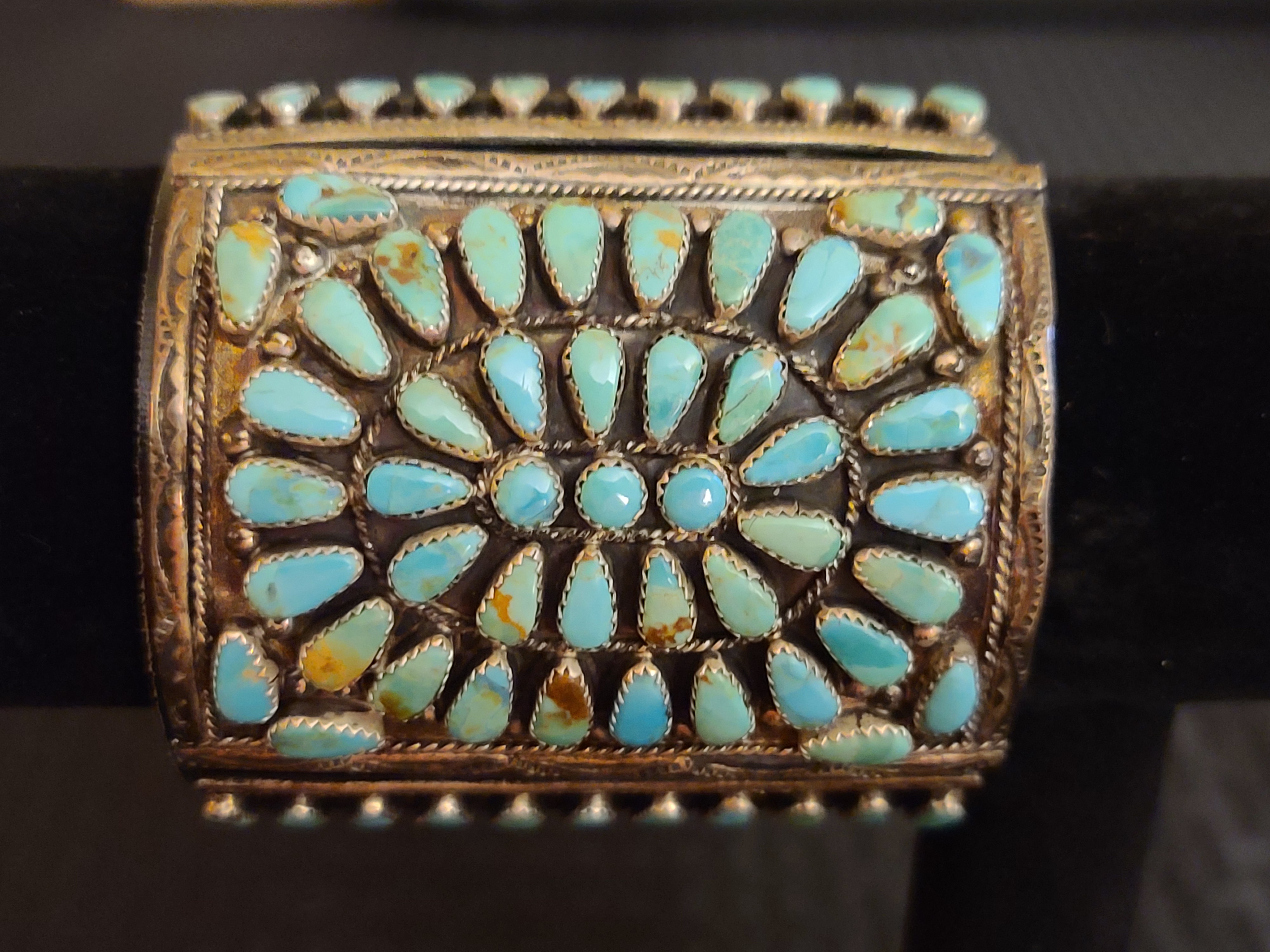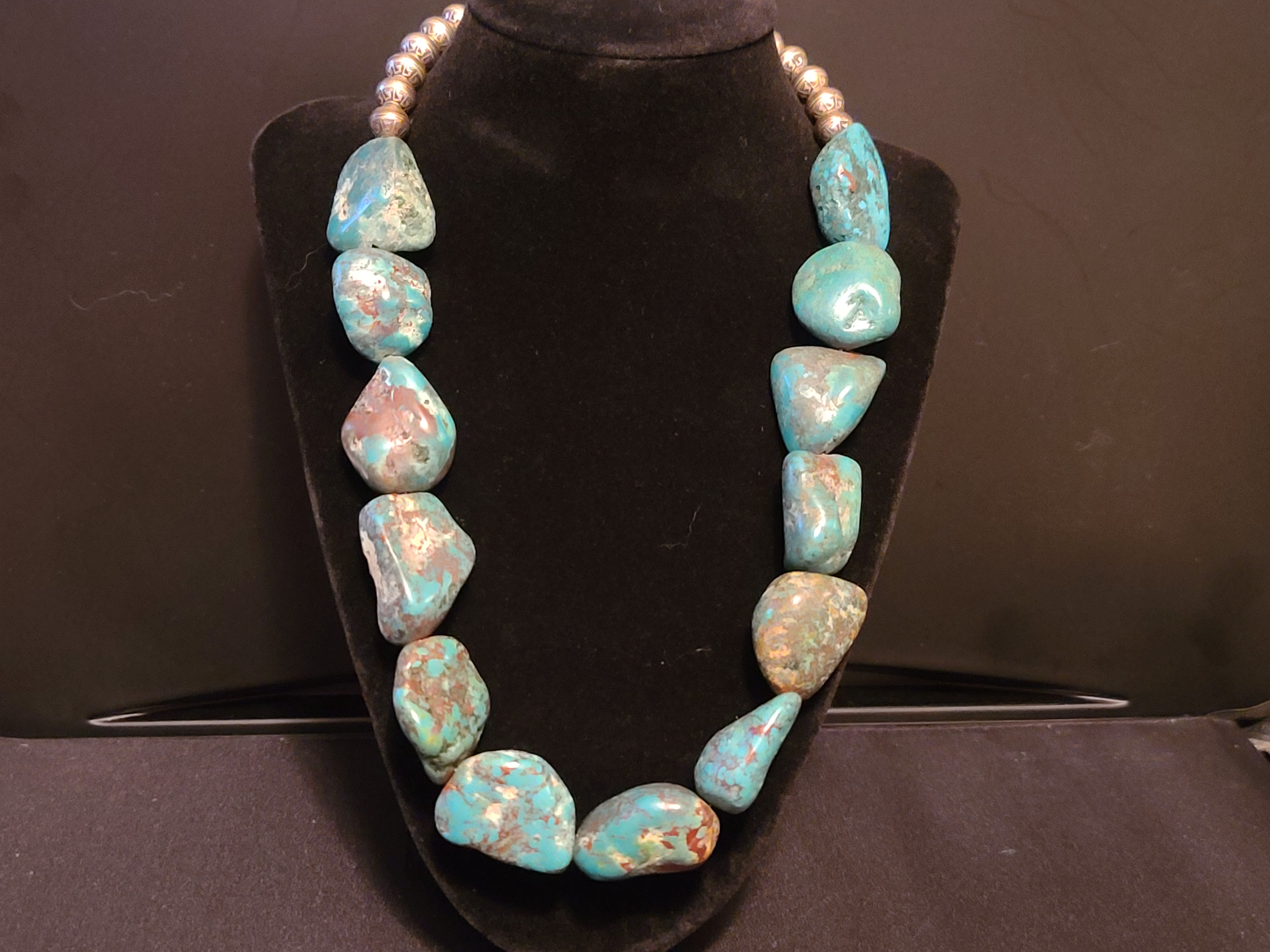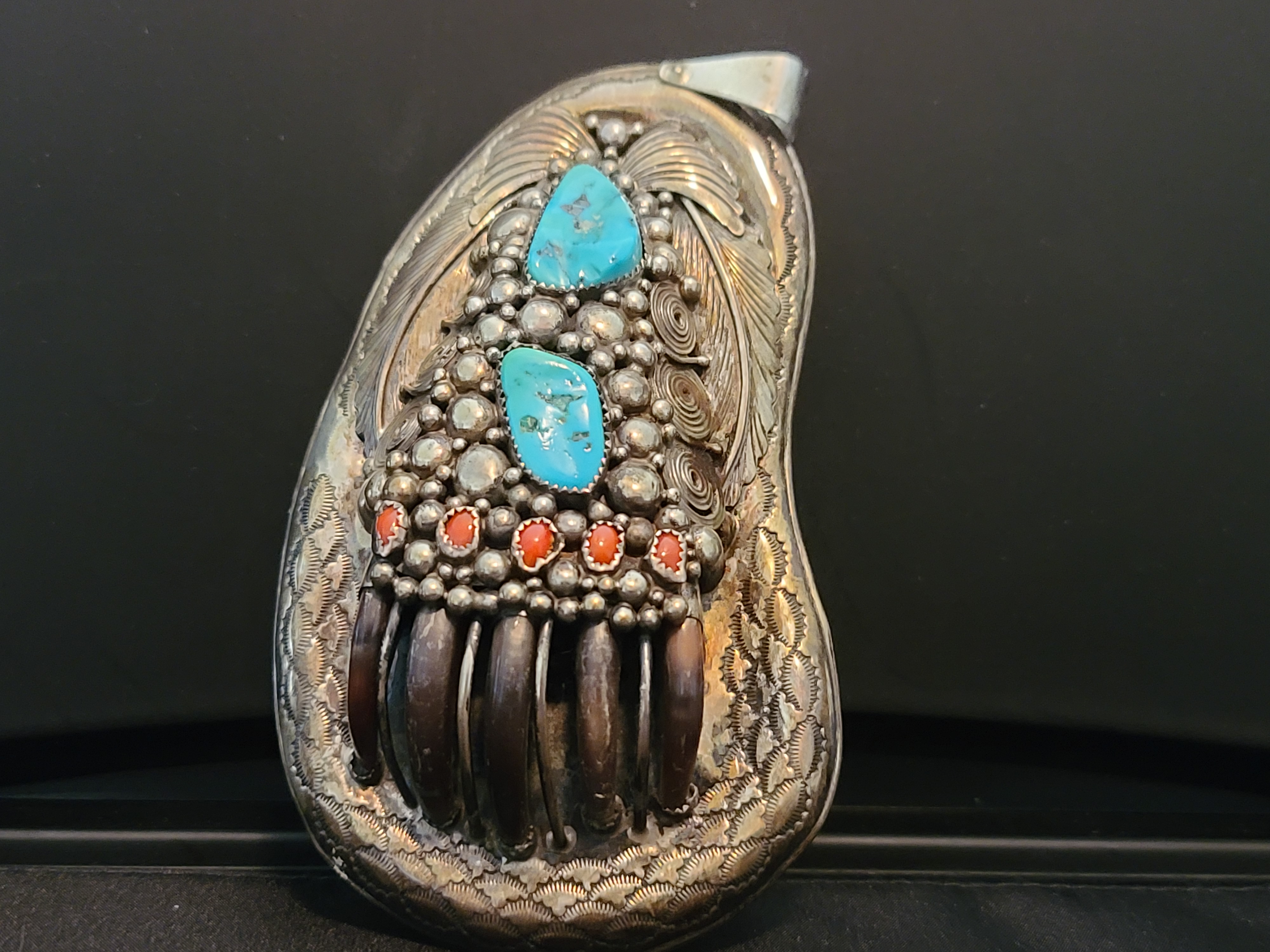 ---