World War II Liberty Ship Hatch Makes Coffee Table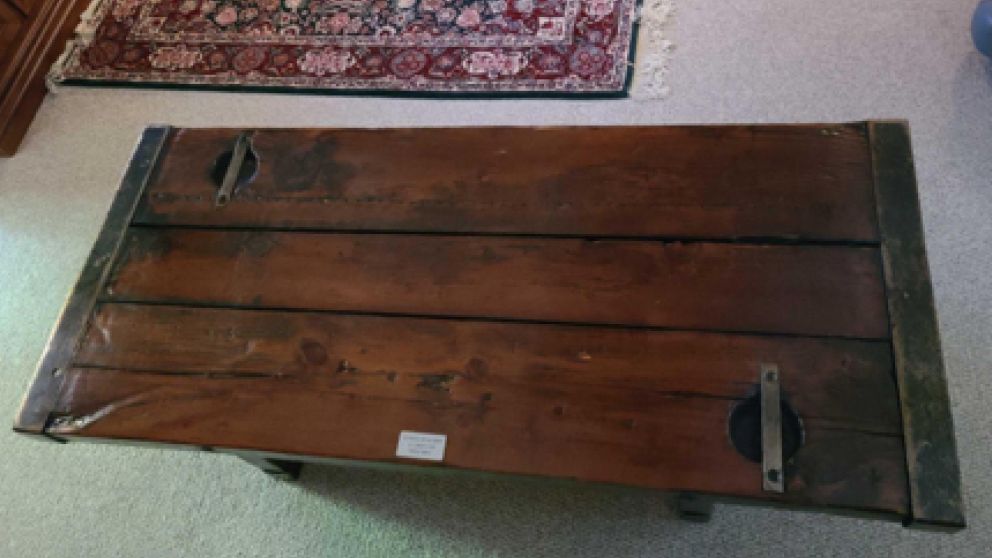 Auctions bring to the market very unique items. Our current auction scheduled to go live on May 10, 2020, is no different. On our first visit to the Estate of William W Davis, Deceased of Pfafftown, NC we noticed a beautiful coffee table. Becky Tarlton's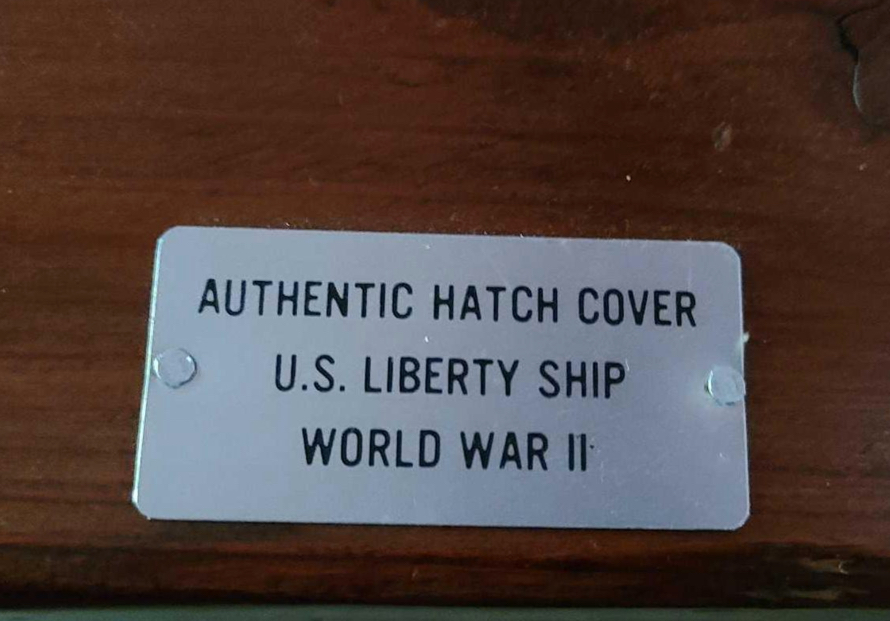 eyebrows raised because she realized this was more than just any coffee table. This was a highly sought-after nautical table. The hardwood it was made of was constructed prior to World War II. The tabletop was a hatch door of a World War II Liberty Ship.
Known as the "Ugly Duckling", the Liberty Ships were the workhorses of World War II, They were built in 13 different states by 15 companies in 18 shipyards. The first of 2,710 Liberty ships, the SS Patrick Henry, was launched in September 1941, after 150 days of construction. In an effort to beat the Germans, shipyards were built at the same time as the ships.
Liberty ships had a cruise speed of 11 knots (13 miles per hour). Its capacity was 10,856 deadweight. Amazingly, its range was 20,000 nautical miles.
Now, at auction, this is your opportunity to have a conversation piece. You'll be reminded of the greatest generation's gift of heroism.
Interested in this lot? Visit Ready2bid.com, click on the word "Auction". Scroll down the page and look for the Davis Estate. We are selling this along with an entire house of beautiful items plus an amazing woodworking shop!
The Swicegood Group, an auctions and real estate company, was founded more than 30 years ago by Kyle Swicegood. We specialize in North Carolina auctions including real estate and personal property, such as farm equipment, livestock, antiques, precious metals and collectibles. We are proud of our reputation for ethical transparency.
---