Incredible Opportunity for Fine Woodworkers, Outdoorsmen, and Collectors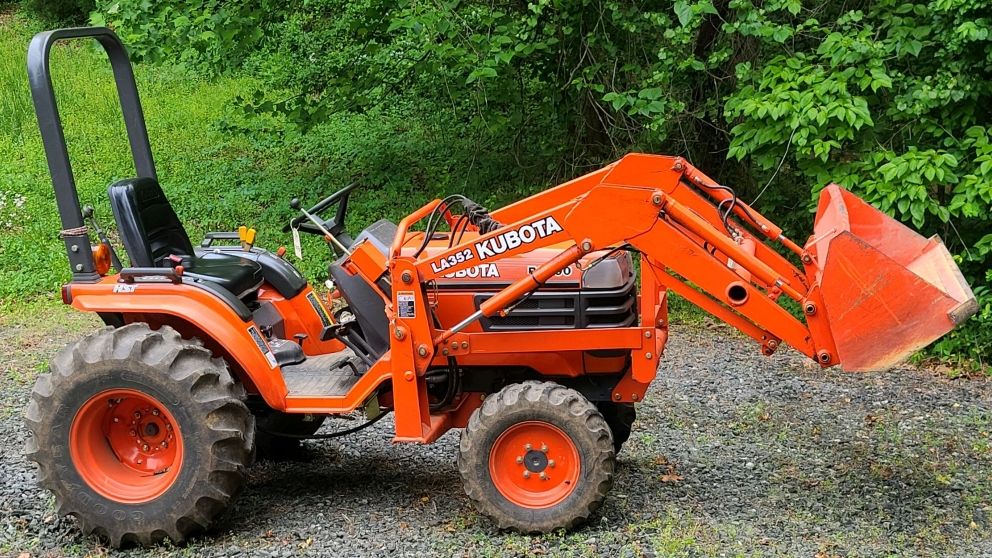 The Swicegood Group, The North Carolina Auction Experts
Incredible Opportunity for Fine Woodworkers, Outdoorsmen, and Collectors
The Swicegood Group has been commissioned to auction the Pfafftown, North Carolina estate of the William W. Davis Trust. The estate includes a range of quality lots including a pickup truck, tractor, the contents of an exceptional fine woodworking shop; firearms; collectible knives; fishing rods, reels and tackle; fine leather furniture, including an exceptional leather lift chair; framed signed art; coins; stoneware and antiques.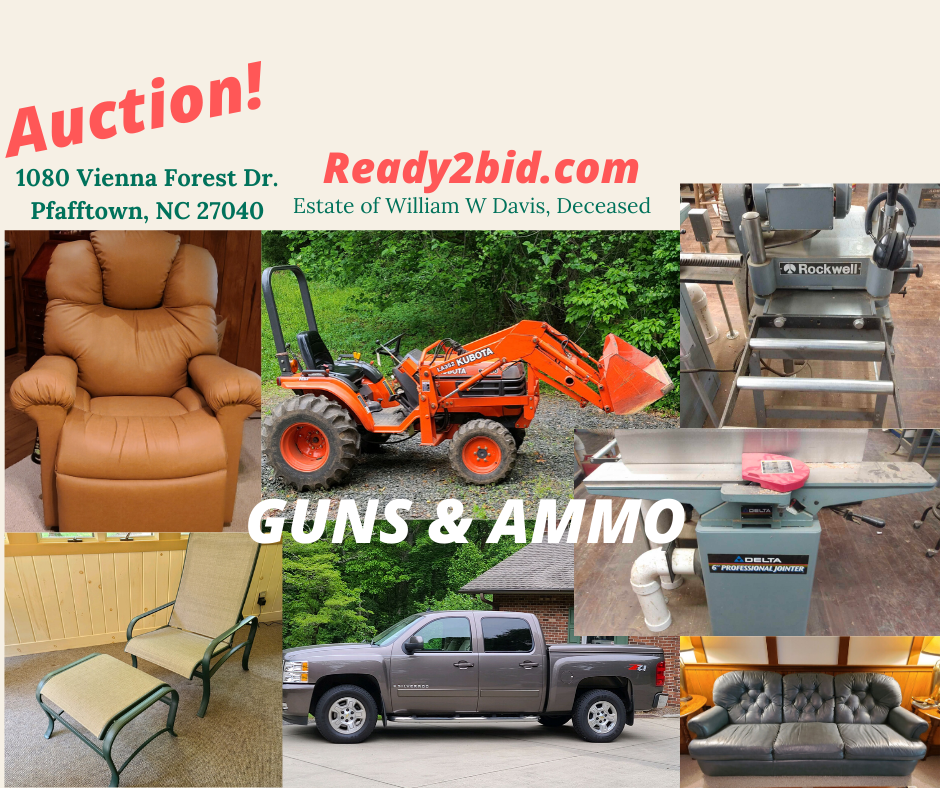 Our company prides itself on old-fashioned values such as honesty and integrity, and yet our bidding process is modern, convenient and simple in design. Whether you are a novice who has never placed a bid in an auction or you are a seasoned veteran, rest assured that The Swicegood Group makes participation in an auction a seamless and fun process.
William W. Davis Trust Auction
The William W. Davis Trust Auction offers nearly 700 items for digital participants. Among the lots being auctioned are:
Lot 1: WWII, Liberty Ship Hatch Cover Coffee Table. Conversation piece.
Lot 23: Golden Maxicomfort Lift/Recliner with upgraded leather package. Classic.
Lot 31 & Lot 46: Antique Stoneware Crock, Vase and Jugs
Lot 72: Douglas Pottery Bowl. Beautiful.
Lots 928 – 932: Pflueger, Finessa, Daiwa, Shakespeare Fishing Reels. Immaculate.
Lot 961: Senco Air Compressor
Lot 1055: 1999 Kubota Tractor, Model B-2400, 649 hours. Awesome condition.
Lot 1119: Worktable/Vise, 9.5' W x 33" D x 35" H. Excellent condition.
Lot 1140: Freud Joiner Machine
Lot 1231: Rockwell Planer
Lot 2000: 2007 Chevy Silverado, LTZ 4x4, 142,000 original miles. Excellent condition.
Lot 2005: Ruger #1103, 22 LR
Register to Bid
The Swicegood Group is a leader in digital bidding. Especially in this time of social distancing, our state-of-the-art, digital capabilities allows bidders to bid on lots from the convenience of their homes. Previews and pickups are held with the safety of every attendee in mind.
To learn more about this auction or to register for digital bidding follow the link below: https://bid.theswicegoodgroup.com/ui/auctions/49674
The Swicegood Group, an auctions and real estate company, was founded more than 30 years ago by Kyle Swicegood. We specialize in North Carolina auctions including real estate and personal property, such as farm equipment, livestock, antiques, precious metals and collectibles. We are proud of our reputation for ethical transparency, diverse auction skills, and an extensive knowledge of the market. For more information, call us today at (336) 751-4444.
---