Bronze Sculpture by Erte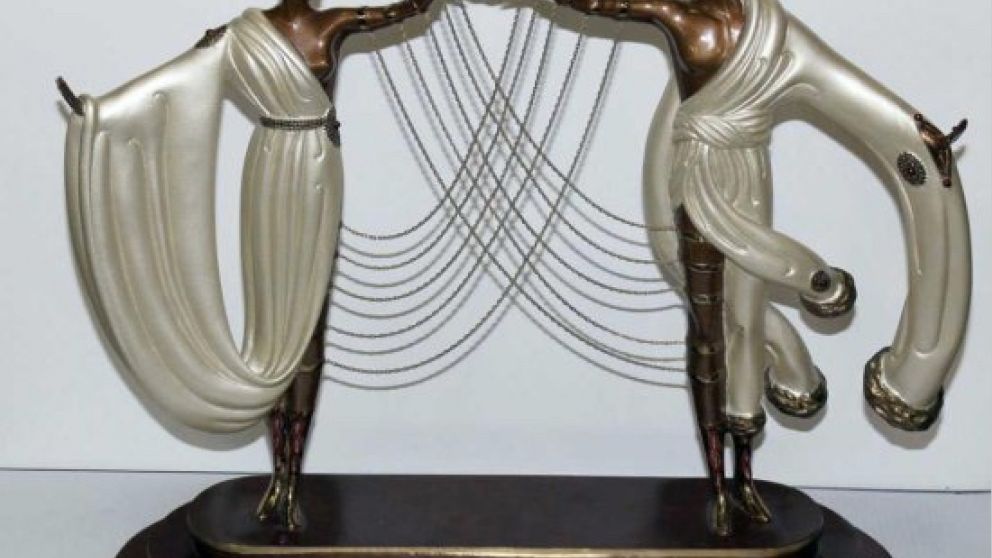 As taken from Wikipedia, Romain de Tirtoff (23 November 1892 – 21 April 1990) was a Russian-born Frenchartist and designer known by the pseudonym Erté, from the French pronunciation of his initials (pronounced: [ɛʁ.te]). He was a diversely talented 20th-century artist and designer who flourished in an array of fields, including fashion, jewellery, graphic arts, costume and set design for film, theatre, and opera, and interior decor. He passed away on April 21, 1990 in Paris, France.
We are selling this piece along with an entire house of beautiful art, furniture and other items. You can bid online at ready2bid.com. This item is lot #313. Online bidding is going through April 20, 2017 with lot number 1 ending at 6 PM.
This piece stands 16 3/4 high. Bidding has already begun with the opening bid for this classic piece of art at $2,000.00. To bid on this item Click here!
The Swicegood Group, Inc. has gained the reputation as a recognized leader in the real estate & auction business. The trademark of The Swicegood Group, Inc. Auctions and Real Estate Company is to develop relationships with people to further their power of choice and ability to create value in their investments. The company has assisted clients selling a variety of assets including art, entire mountains, civil war battlefields, mountain and beach assets, historic and war memorabilia and much more. Our staff is comprised of 3 full time auctioneers and real estate brokers. We participate in a network of asset managers, brokers and auctioneers nationwide. If you would like more information on this lot or any other item in this auction, we invite you to call at 1-800-286-1579 ext 704 or visit our website at Ready2bid.com.
NCAFL8790
---