Old Stone Winery Assets Sold at Auction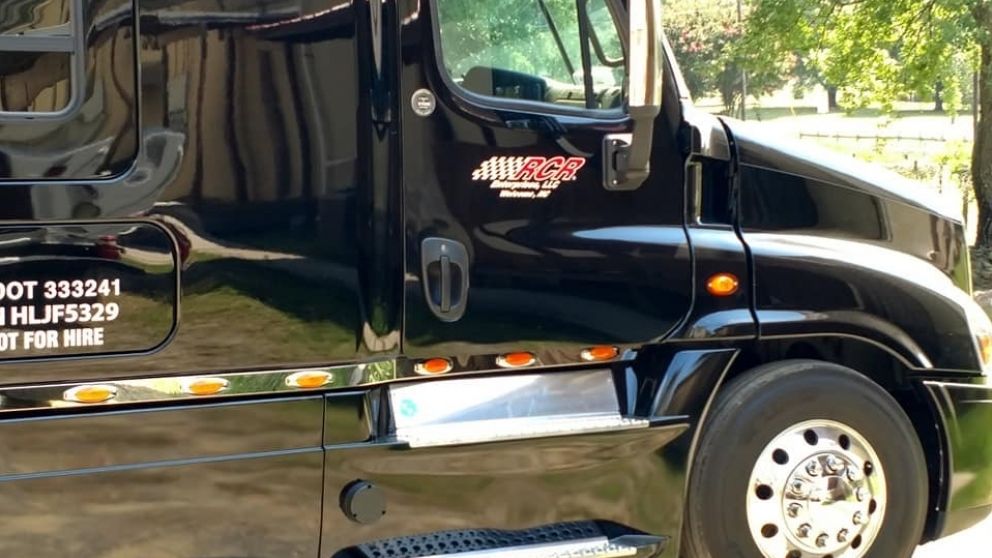 T. Kyle Swicegood, lead auctioneer for The Swicegood Group, Inc. announced today the completion and pickup of assets owned by the former Old Stone Winery. The Swicegood Group, Inc, held an online-only auction during the month of July selling all assets including, but not limited to over 15 winemaking tanks, wine destemmer, corkers, and assorted wine.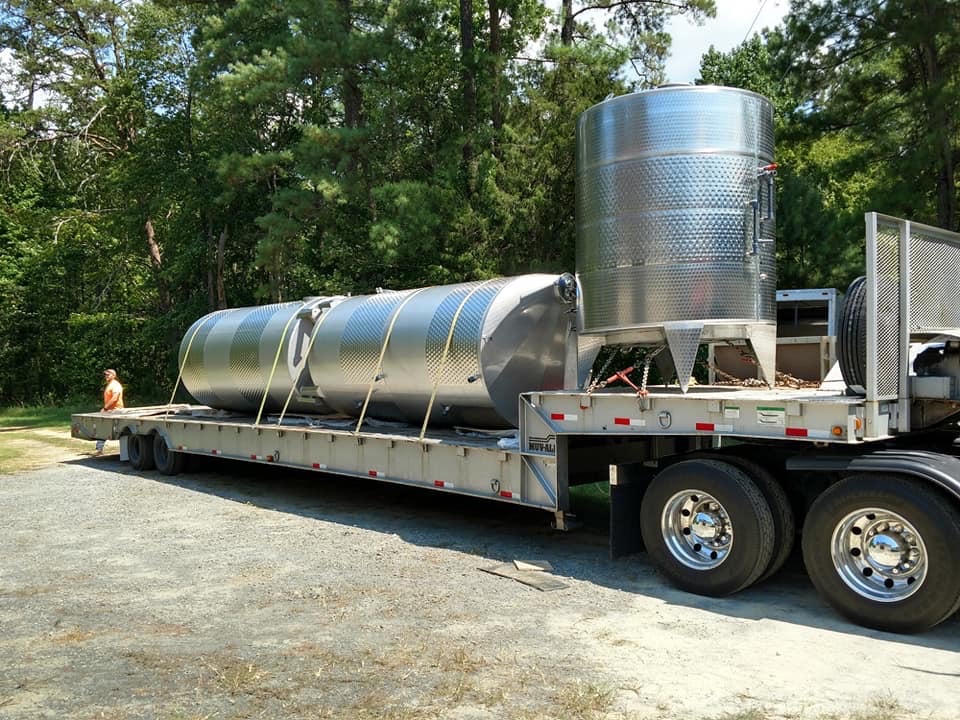 Old Stone Winery was an award-winning N.C. wines producer since 2003. Producing over 15 different wines, both dry and sweet, Old Stone provided wine for every taste for everyone.
Swicegood said "Vintners from 8 states and two countries participated and were winners in this auction. Over 185 bidders showed up for this exciting sale." Loadout happened the last two days of July. One of the more unique items sold was a wine press dating to the early 1800s. Becky Tarlton, onsite auction specialist said, " We provided loadout for two days with professional, licensed and insured riggers, showing up the last day to remove the larger items".
Old Stone Winery owner Naomia Griffin said "The Swicegood group was extremely professional, responsive, and attentive to our needs in regards to selling our small business. We attempted to sell our business with three different marketers prior to the Swicegood group and had less than positive experiences, and no traffic. Had we known what we now know, we would have surpassed all of them and gone directly to Swicegood. "
The Swicegood Group, Inc. is a full-service real estate and asset marketing firm with over 25 + years of longevity in the real estate and auction business. Licensed in multiple states., the company has a thorough understanding of real estate and marketing. Well versed in both conventional and accelerated method of selling assets, The Swicegood Group, Inc. offers a unique perspective to selling.
Known for forward-thinking, T. Kyle Swicegood founded the company before computers and mobile devices were the norm. After selling real estate conventionally for over a decade, he saw the digital market trend and desired to offer buyers and sellers something that was more modern...A way to more easily offer property/assets for sale and to purchase using the technology frontier. Kyle has experience in selling locally, regionally and internationally. Hired by estates, individuals, companies and governmental agencies, The Swicegood Group, Inc. offers a broad scope of experience. With a diverse portfolio, Kyle has transacted all forms of real estate including 1300 + acre mountains, complex estates, wineries, warehouse liquidations Civil War battlefields, farms, multi-level office buildings, simple estates, and residential properties.
The Swicegood Group, an auctions and real estate company, was founded more than 30 years ago by Kyle Swicegood. We specialize in North Carolina auctions including real estate and personal property, such as farm equipment, livestock, antiques, precious metals and collectibles. We are proud of our reputation for ethical transparency.
---