Swicegood teaches Leadership & Digital Marketing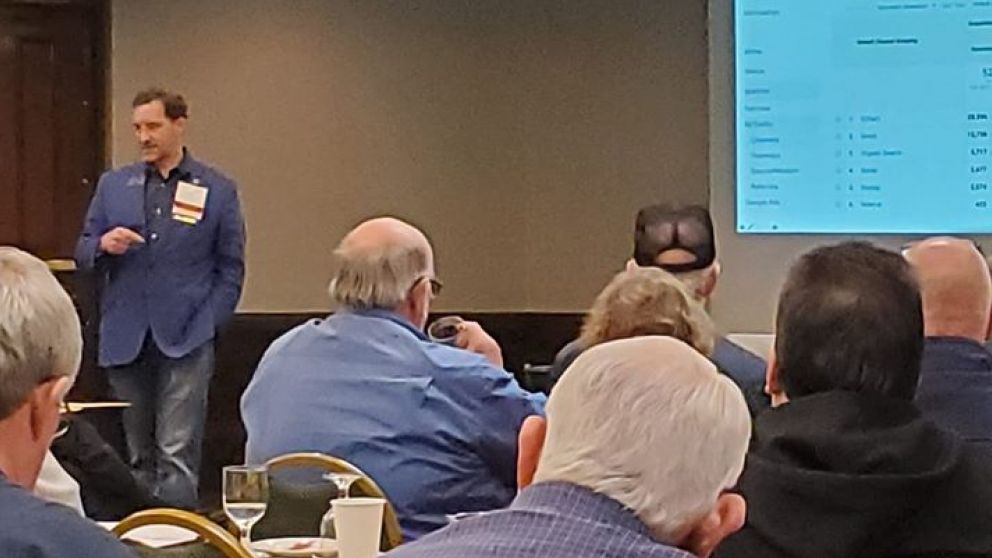 Kyle Swicegood was excited to participate as a presenter for the Auctioneer Association of North Carolina this year. The conference was held on January 17 & 18th 2020 at the Embassy Suite in Greensboro, NC. Swicegood spent two hours teaching on the topic of Leadership & Digital Marketing. He shared ideas on promoting one's brand as well as the use of digital media using video. Close to 100 auction professionals from three states participated in the Auctioneers Association of North Carolina's annual Winter Conference. Swicegood serves on the Auctioneers Association of NC Board of Directors and serves the National Auctioneer Association's Education Institute Board of Trustees. He will be a presenter to both the Missouri & Oklahoma Auctioneer Associations in February. Swicegood is the founder of The Swicegood Group, Inc. Auctions & Real Estate. The Swicegood Group has a dynamic and progressive team of six auctioneers and five real estate brokers. They are considered one of the top firms in the state of North Carolina.
The Swicegood Group, an auctions and real estate company, was founded more than 30 years ago by Kyle Swicegood. We specialize in North Carolina auctions including real estate and personal property, such as farm equipment, livestock, antiques, precious metals and collectibles. We are proud of our reputation for ethical transparency.
---